Long-term archiving in PDF format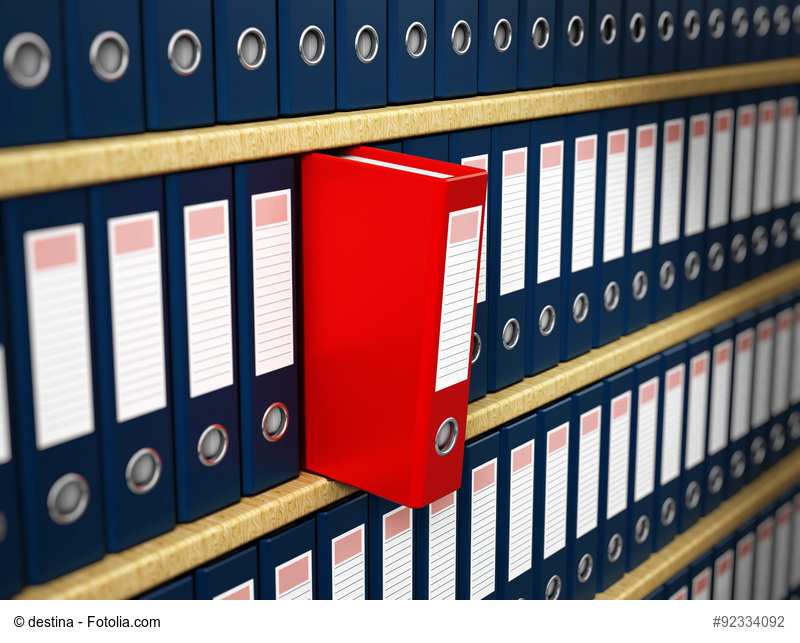 Due to the important storage obligations and legal requirements in Germany, it is imperative for companies to deal with well-organized long-term archiving.
The corresponding legal requirements stipulate audit-proof storage in a long-term archive, which enables the stored data to be retrieved and read at any time, even over long periods of time. In the course of increasing digitalization in all business areas and across all industries, companies and public authorities are faced with the challenge of archiving electronic documents in a long-term and legally compliant manner.
What does long-term archiving mean?
Long-term archiving refers to the long-term storage of digital documents (or information in general). The challenge here is that these documents must always be readable, even after a long period of time. In the case of digital media, there is the problem that, despite a fairly constant data quality, it may not be possible to fully reconstruct data and it may therefore be irretrievably lost. Due to rapid changes in media and systems, it can happen that digital information is no longer accessible, even though the medium itself has been preserved. Outdated data formats may no longer be accessible (even if the storage medium itself has been preserved). And not only the actual access and readability play a role. In addition, the data must of course also be retrievable without problems. Therefore, additional data (metadata) must urgently be maintained, which play a role for the later data readout.
Which formats are suitable for archiving?
For archiving in companies it is first of all important that a well thought-out document management takes place and this includes that all documents and files, also e-mails and their attachments are available in a uniform format. There are numerous data formats available, although not all of them allow legally compliant long-term archiving. This is linked to certain conditions, which simple text, graphic or e-mail formats cannot fulfil.
Long-term and legally compliant archiving with PDF/A
One of the most common methods of electronic archiving is the use of open standards such as graphic formats or document formats such as XML or PDF/A. These formats enable readability and retrievability even after very long periods of time and meet the requirements of audit-proof Long-term archiving.
PDF/A is the important file format for companies or public authorities that need to store their electronic documents in a legally compliant manner. Precisely because business processes are now largely digitalized and corporate correspondence and documents of all types and in all kinds of formats must be stored, it is necessary to convert them into a uniform and revision-proof data format to ensure professional long-term archiving.
Advantage of PDF/A as a file format?
PDF/A fulfills all the conditions of legally compliant archiving. The documents remain true to the original and unalterable, and are at the same time independent of time and platform. Each document is self-contained and contains all necessary components. PDF/A is therefore the format for electronic long-term archiving that guarantees long-term reproducibility and can therefore be ideally used for business-critical company documents and is therefore also used in numerous industries. PDF/A is therefore the most important format for legally compliant archiving for courts, public authorities and companies, also because it is the standardized variant of the PDF format and since 2005 has been compliant with the international standard ISO 19005-1 for long-term archiving with the PDF/A-1 version.
Long-term archiving with webPDF
webPDF can be used in the company as a central conversion solution and can be integrated into existing business environments via web services. Thus, PDF/A documents can be created centrally and webPDF offers the possibility of an automatable and uniform conversion of documents. This is the perfect preparation for a uniform, legally compliant long-term archiving of processes (all legal requirements for document storage must be fulfilled). Additionally webPDF has an integrated check function for the validation of PDF documents. This ensures that only documents that actually comply with the official ISO standard are transferred to the archiving process.
Detailed information about long-term archiving with webPDF can be found here: