DSAG-Technologietage 2017 in Mannheim – Our Review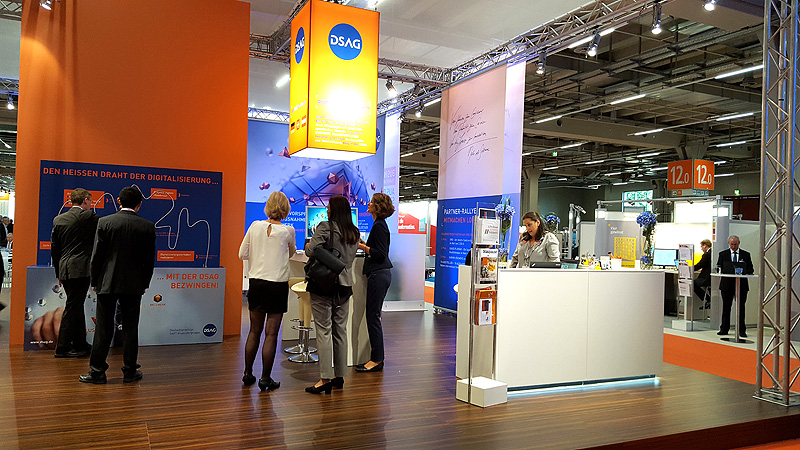 This year, the "Technologietage" of the German-speaking SAP® User Group e.V. focused on the topic of digitization and the opportunities it offers.
DSAG-Technologietage 2017 in Mannheim
Visitors were able to attend many presentations on the technologies surrounding the ERP of the future. The exhibition also wanted to show developers, CIOs and CxOs planning security and clear paths as well as the consequences of the new understanding of IT roles.
At the "Technologietage", we presented our webPDF as a suitable business solution for SAP and showed how it can be easily integrated into existing SAP modules. Over the two days of the event, we were able to exchange ideas with many participants, partners and customers. We took many new ideas and suggestions for webPDF home with us.
As usual, the event was organized very professionally, which was also reflected in the number of visitors – the lectures usually only offered standing room.
A further visit to DSAG events such as this year's DSAG Annual Congress in Bremen or the DSAG Technologietage in 2018 is therefore considered probable.
Further information about webPDF and SAP can be found here: