Greater security for sensitive data in SAP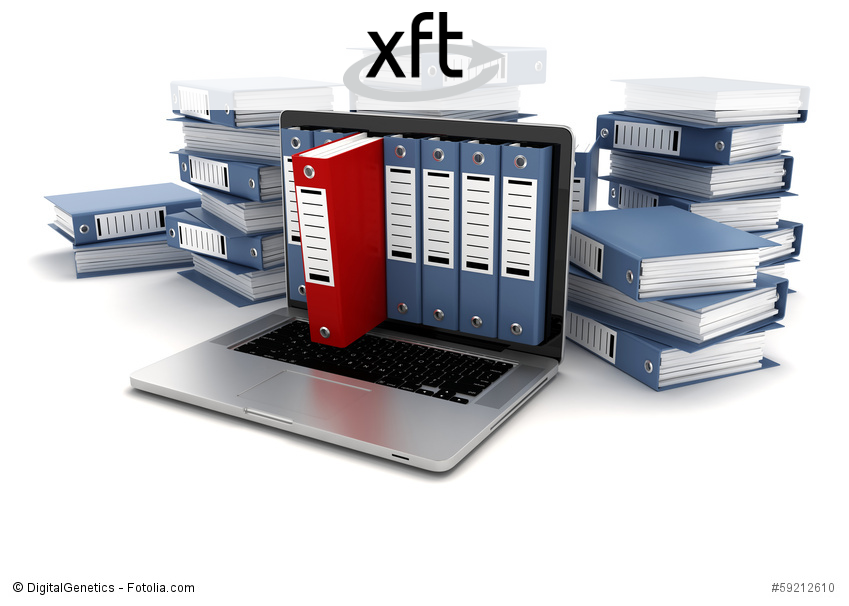 SAP expert turns to the proven PDF format for its digital personnel files
There's a good reason why companies from so many different industries run SAP: It's the functionally most powerful software system on the market for enterprise applications. And by addressing such areas as accounting, material management, controlling and human resources, it covers every business process on one single platform. The SAP application platform can be extended and refined to meet all of a company's needs thanks to add-on software from SAP partner companies. An SAP partner from the city of Walldorf in Baden-Wuerttemberg has optimized its digital personnel file for SAP systems by integrating SoftVision's webPDF solution.
The company, XFT GmbH, specializes in the incorporation and optimization of enterprise processes in SAP. Their objective is to integrate all the information that accumulates – such as documents, e-mails and electronic records – within the process context and provide a central access point for them. To do this, XFT develops its own software products based on SAP Netweaver and then complements these with individual applications specially designed for specific customer needs. For almost a year, and with the goal of further supplementing its proprietary applications, the company searched for a tool that would add the ability to convert Microsoft Office formats to PDF and PDF/A and provide page thumbnails for documents being placed in the personnel files. "We already work with a supplier that operates in the PLM field," explained Volker Kohlstetter, the executive board member responsible for sales, marketing and training, "but thought its tool for personnel files was just too comprehensive. While researching the web for a more appropriate solution, we came across SoftVision. The communication with them was great right from the start and, after running a test installation, we decided to choose and integrate their webPDF product." Since that time, numerous XFT customers have been productively using this add-on from XFT. "The feedback we've been receiving has been nothing less than most favorable," added Kohlstetter.
More options for secure data storage
The webPDF server-based solution offers features for centrally creating and editing PDFs as well as for printing and exporting PDF files. This remarkable tool lets you convert some 100 different file formats. What's more, documents can be split and merged, and individual pages rotated or deleted. Certificates and the ability to digitally sign documents are compelling features especially when dealing with sensitive information, and are something that XFT found to be both sensible and valuable for their digital personnel file product. webPDF also allows you to enable and disable PDF document security settings "It was precisely these security options that were particularly important to us in selecting the tool," stressed Volker Kohlstetter. "Access rights to separate files can, for example, be specifically set to allow the printing or local saving of the document."
The software can be accessed and used on any web browser or the integrated web portal. Additionally, the webPDF services can be embedded within applications or used in such programming languages as Java, C++ and PHP, provided these support the use of web services. "Installation is really simple and its performance is very good, especially when compared to other applications," said Kohlstetter. Long-term archiving is no longer a problem thanks to the option of creating PDF/A files and the fact that the documents comply with the ISO 19005-1 standard. Not only does the webPDF solution convert documents to PDF/A, it also makes all the necessary corrections and checks to ensure adherence with the PDF/A standard. PDF files can still be exported in all major graphics formats and can be printed using the server.
Custom solutions for specific needs
The XFT company is thrilled about the architecture and working together with SoftVision. This SAP partner company asked for a preview feature that SoftVision built into the product and which can create thumbnails of the PDFs. "webPDF now fulfills all our requirements: generating the final documents, setting of access rights, and the creation thumbnails," observed Volker Kohlstetter. In webPDF XFT found a software tool that delivers exactly what the company was previously unable to offer its SAP customers.
Cordial and uncomplicated is how Volker Kohlstetter describes his organization's relationship with SoftVision. And when questions arise, it's easy getting in touch with the support element thanks in no small part to there being dedicated representatives available. This is just one of the reasons why XFT is considering expanding the relationship. "We can well imagine integrating this tool in other areas as well, such as our contract manager and invoice manager," pointed out Kohlstetter. Doing so would further optimize both data security and user convenience – goals that both companies would like to pursue together.