Optimizing the recruiting process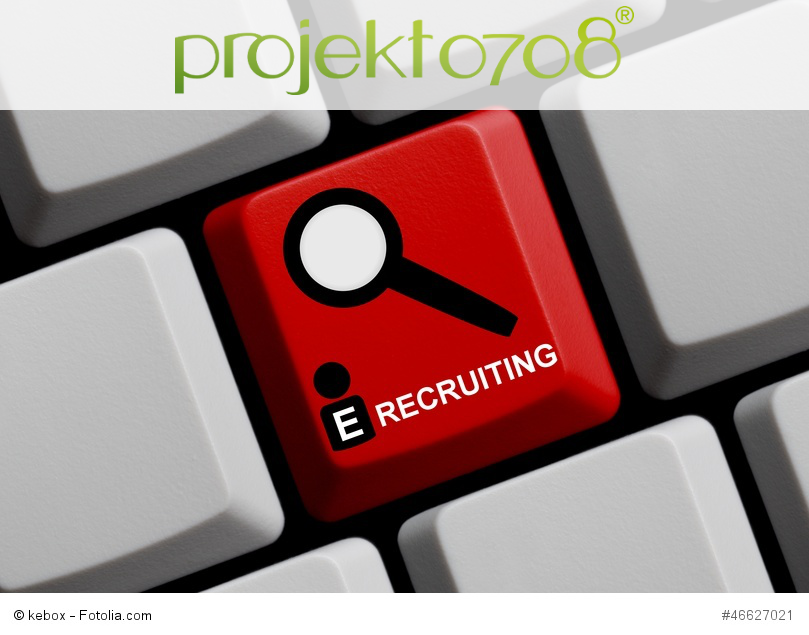 Technology leader turns to classic job application packages when using SAP e-recruiting
Targeted recruiting and an effective applicant management system are essential to any globally operating company seeking to hire the best employees. Whether submitted by e-mail or through the jobs and careers section of a company's website, electronic applications are now the preferred choice by many businesses, since they require less time and money to process than classic paper applications. Although efficient and practical to manage, electronic applications still have some disadvantages, such as when you have to click to open each and every document within an application package starting with the cover letter, then on to the resume/CV and photograph all the way to academic transcripts and letters of reference. The fewer the clicks, the better – is something that has certainly crossed the mind of many a personnel manager. And so it was with this notion in mind that a leading manufacturer of braking systems for railway and commercial vehicles turned to an add-on to optimize how it recruits using SAP standard software. This add-on automatically combines all of the uploaded file attachments into one master document that includes a cover sheet and table of contents.
The Knorr-Bremse Group with headquarters in Munich is the world's leading manufacturer of braking and control systems for rail and commerical vehicles. The company is the pacesetter in technology and has been charting the course and driving the development and production of state-of-the-art braking systems for more than 100 years. Innovative in their thinking, the group's nearly 19,000 employees across the globe are what make the products and business such a success. In order to not only find and hire the best people, but also do it in a way that is easy and convenient, the group recently implemented an add-on that can combine all the separate parts of a person's application into one master document. Called the projekt0708 PDF Converter for SAP ERP Human Capital Management (HCM), this add-on is made by the information technology and services company projekt0708 GmbH. The PDF Converter is supplementary software that allows companies to extend the capabilites of and customize SAP HCM to their unique needs. Furthermore, it was the integration of the webPDF tool from SoftVision that made the digital candidate file for SAP e-recruiting possible. "SoftVision's webPDF solution blends flawlessly with the projekt0708 PDF Converter," explained Maciej Galas, the managing director of projekt0708.
Located in Garching, a city in the north of Munich County, projekt0708 GmbH specializes in SAP HCM consulting services – with a focus on talent management – and distributes the proprietary add-ons it develops so that businesses can close the gaps in the standard SAP software they're running.
Maximum clarity
Knorr-Bremse has been using the projekt0708 PDF Converter operationally since January 2013 following a test phase. "Feedback, whether from the recruiting staff, the operating divisions, the various departments or management, has been nothing short of highly favorable," said Franz Eisenmann, Business Process & Application Consultant Human Resources at Knorr-Bremse IT Services GmbH. "We used to expend a lot of effort having to click to open and then click our way through each and every one of an applicant's documents and records," added Franz Eisenmann. "But with this add-on, electronic job applications are presented and displayed with the look and feel of a classic employment application package. Even the way we handle and manage them is almost the same as with conventional candidate files. Instead of having to open individual file attachments, we just use a dashboard to scroll through what is now a single document – almost as if turning the pages of a paper-based job application. What's more, all the enclosures an applicant uploads are compiled in the background into a single PDF document, are given a cover sheet and table of contents, and conveniently made available to the user. And besides taking a tremendous load off the backs of our recruiters and managers," said a pleased Franz Eisenmann, "this solution is also incredibly user friendly."
Automated workflows mean better ergonomics
The underlying product from SoftVision is what makes it possible to combine all the file attachments into one master document. Called webPDF, this server-based solution provides features for centrally creating, editing, exporting and printing PDFs. This remarkable tool lets you convert some 100 different file formats, including all Office and image formats. Documents can also be split and merged, and individual pages rotated or deleted. Certificates and the ability to digitally sign documents are compelling features especially when dealing with sensitive information. The fact that you can also create PDF/A files makes long-term archiving a cinch – such as for storing digital personnel files – with documents that comply with the ISO 19005-1 standard.
The automated updating feature ensures that the combined PDF file always contains the latest information should any changes be made or enclosures added. "A particularly valuable benefit," explained Maciej Galas, "is being able to access the candidate's file using mobile devices during the interview. And the way the candidate file can be integrated 'in place' into the SAP e-recruiting module is simply outstanding."
All of these features were what prevailed upon the Munich-based braking system specialist to choose projekt0708's solution after having looked at a number of different competitor products. "Besides the ease of use, what really sealed the deal was how well the tool fit within our existing IT infrastructure," recalled Franz Eisenmann."The solution we put together is extremely flexible and custom designed to meet the unique needs of Knorr-Bremse," added Maciej Galas. "What's more, an extension to the PDF Converter for digital personnel files is also possible, which means that all workforce-related information, such as records, contracts, images and attachments, can be combined in one document."
Knorr-Bremse says that working with this IT specialist is both a pleasure and uncomplicated. Support can be reached around the clock when questions arise. This is an important reason why Knorr-Bremse wants to broaden the relationship. "Little by little this year we're going to start introducing the projekt0708 PDF Converter in other locations as part of our e-recruiting rollout," announced Franz Eisenmann. After all, as the technology pacesetter his company knows how critically important to the success of any business it is to continuously perfect and harmonize all the workflows. And since this goal is more effectively achieved as a team effort, the IT and consulting specialists from Garching will be on board with its partner company tomorrow as well.