SoftVision at SNoUG with webPDF 6.0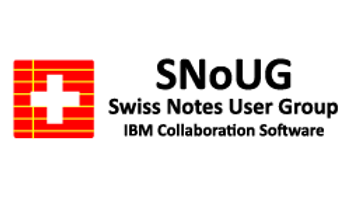 We'll be on hand again this year at the Swiss Notes User Group's annual conference. In addition to our software products specially engineered for IBM Notes, we will also be showing our webPDF business solution. We're looking forward to sharing a lot of insights not only about IBM Notes and Domino, but our PDF software for business as well.
One of the ways webPDF empowers businesses to work more effectively and efficiently in today's digital world is by solving the challenge of archiving e-mails. This will certainly be an important subject of interest for those attending SNoUG. We're excited about getting acquainted and speaking with you there!
Agenda 2017
There are enough interesting topics. Our goal for the upcoming conference: an exciting program with focus topics that interest you and are of greater relevance.
Learn firsthand where IBM is going and what business partners can do to make this journey easier and accompany you. Of course, the conference is also about Notes/Domino and it will also be a bit technical – but not only. Verses is a first step. With Connections and Watson Workspace, IBM offers modern, end-user-suitable solutions that can be seamlessly integrated into Notes on the one hand, but also perfectly integrated into the solutions of other providers on the other.
Key facts about SNoUG: