Long-term archiving with PDF/A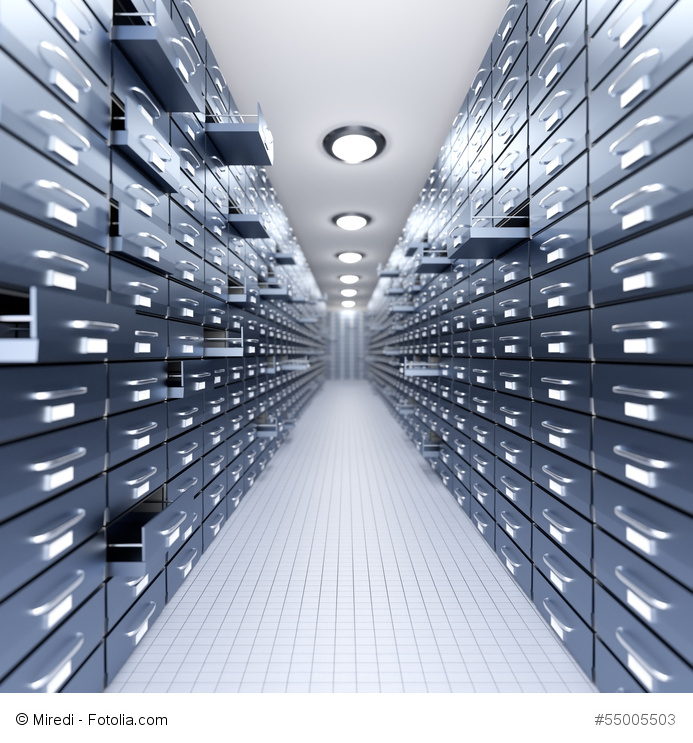 Reliable and durable reproduction together with a recognized level of legal and audit compliance are indispensable features for the long-term preservation and archiving of electronic documents.
The PDF/A format provides the legal certainty you need for long-term archiving and is one reason why it has been an ISO standard since 2005. The format has been perfected since then, and now we have to distinguish between the original PDF/A-1 edition and the newer versions PDF/A-2 and PDF/A-3 that provide additional features. The overriding advantage of this file format is that the documents them­selves contain all the elements needed for reproduction.
Long-term archiving format: PDF/A an ISO-standardized version of the Portable Document Format, which – in its original PDF/A-1 edition – was established in late 2005 as an international standard for long-term archiving as defined by ISO 19005-1. In contrast to the feature-rich nature of the conventional PDF version, PDF/A has a more manageable range of functionalities designed especially for digital archiving. Each document is fully self-contained because all of the elements needed for exact reproduction are embedded and unalterably integrated within the file itself. This ensures that the source file's original appearance and associated content, such as texts, graphical elements, layout, colors and font specifications, is maintained over time and on any platform.
The PDF/A-2 and PDF/A-3 versions were published as ISO standards in July 2011 and October 2012 respectively. These are not new versions in the classical sense, but simply extensions of the original PDF/A-1 edition which provide users with a number of new features. In the case of PDF/A-2 such features include JPEG 2000 image compression and the ability to process very large page formats. PDF/A-3 allows the embedding of arbitrary file formats, such as original Excel files or an XML dataset with static visual representation. PDF/A-1 and PDF/A-2 files remain valid and were not superseded even after PDF/A-3 became a standard. In addition to these three versions the PDF/A standard has what are called conformance levels. These levels indicate the document's various qualities and features in terms of accessibility (Level A), basic conformance mainly in terms of reliable reproduction of visual appearance (Level B), and the representation of texts in Unicode format (Level U).
In light of the fact that critical business documents are often subject to strict statutory retention periods, the ability to render an exact reproduction over time must be ensured. PDF/A is your assurance that electronic documents will preserve their visual appearance and remain readable into the future – independent of the application or system that was used to create them. This is a powerful argument for why a wide range of industries use this version for long-term archiving.