webPDF 8.0 is now launched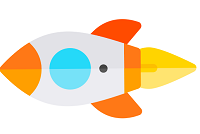 Latest update: Release webPDF 8.0
It's time! webPDF is now available as platform-independent PDF server in the new version 8. Our professional PDF solution for companies has been reworked and now includes some new features concerning installation, administration, various webservices and especially the completely reworked webPDF Portal. The complete feature list as an overview of all innovations of webPDF 8.0 can be found here.
webPDF 8 – What's new?
Our webPDF software has been available on the market for more than a decade and has been continuously adapted, further developed and used very successfully ever since. The current release focuses on the webPDF portal. The webportal 8 has been completely redesigned and now offers a multi-document view as well as a new document manager. You could already gain a first insight here:
Changes of the webPDF Webservices
Are you interested in the new possibilities of webPDF, which specifically concern webservices? We have compiled for you a detailed overview with code examples which specifically concern the innovations of the Webservice Toolbox Operation Outline as well as the Webservice Toolbox Operation Portfolio.
webPDF 8 – Installation News
The change to the OpenJDK and the integration into the installation are to be emphasized above all. In addition, we now provide packages for the managers apt, yum or zypper for various Linux distributions and offer Docker and VMware Image based on Debian 10. In addition, adjustments have also been made in the administration area. For example, all important functions of the server can now be set via the portal and the logs can be displayed directly in the portal.
Updates for the webPDF wsclient and ant-task library
In the course of the release for webPDF 8, webPDF wsclient was also updated to support the new endpoints of webPDF 8. The same is true for the webPDF ant-task library.
Note: wsclient is now available in 2.0.0, i.e. a version needed for webPDF 8!
Try the new version for free?
Would you like to get an overview of the new functions yourself?
Simply go to the webPDF download area and test the Windows or Linux version of webPDF. Either as your own installation or quickly and easily as a virtual machine (VM) or docker image.