Tips and tricks: Convert HTML pages to PDF files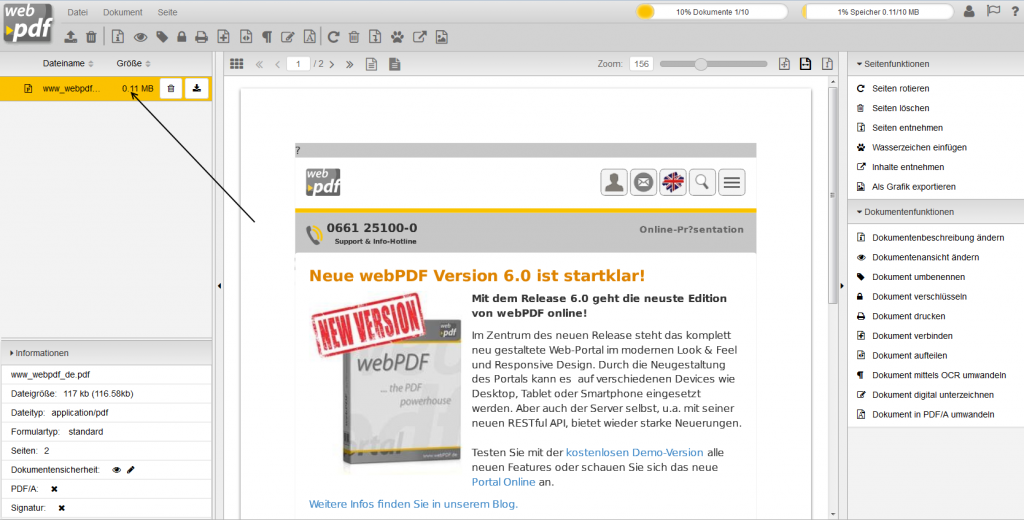 The webPDF portal makes it very easy to convert HTML pages into PDF format. With the URL Conversion service, you have the option of storing HTML documents as PDF documents according to your wishes. All you have to do is call up the URL in question.
If the website is located in a protected area, you should access it with your username and password.
In addition, one can make individual settings here, such as page format (page size) or alignment of the document (portrait or landscape format) as well as distances from the page margins. After entering the settings and clicking the "Confirm" button, you get a PDF document.
In addition to any website, you can also convert and control all HTML contents of your own website. A further advantage of saving Internet pages as PDFs is that you do not have to print the corresponding pages separately and that you can display the current status at the moment. Tip: If you have several PDF pages, you can also merge them with webPDF.
Saving a URL as a PDF – Advantages:
In case of doubt, all PDF documents can be viewed by all other users who want to access them with a free reader, regardless of the operating system
PDFs can be saved optimally, file size can be reduced
PDF documents can be sent very well (and arrive true to the original even if the recipient does not have the same system or fonts) and are best suited for print jobs.
The documents are always secured, as the author of the document can define the purpose of use and access options in advance (password protection and restriction of access rights possible).