Security and feature update for webPDF 9
Minimum technical requirements
Java version: 11
webPDF version: 9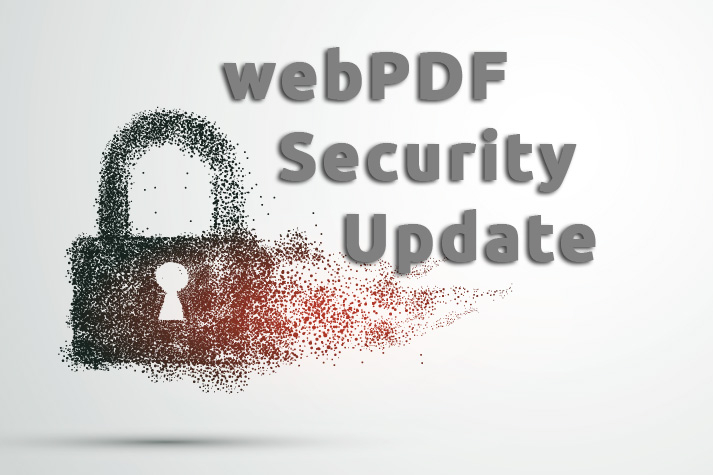 A new update for webPDF 9 is currently available with the revision number 2898. With this security and feature update, important core components such as OpenJDK (11.0.19+7) and Tomcat (10.1.8) have also been updated. This allows you to upgrade all used libraries and dependencies to the latest versions.
We strongly recommend our security updates for all customers, as they are essential for an optimal and secure use of webPDF. As usual, the latest update also brings new features.
You can find a detailed overview of the updated components and new functions in our changelog. The changelog can be easily subscribed to as an RSS feed, so you can always stay up to date on new releases.

The most important fixes for webPDF 9 with revision 2898 can be found under the following link:
https://docs.webpdf.de/changelog/9.0.0.2898
We recommend our customers to update to this revision.

You can find the update as usual in our download area. The download area is now also centrally accessible for all platforms via https://docs.webpdf.de/docs/download/
If you have any questions or problems, we will be happy to help you. Please, contact our support.