Happy birthday, PDF!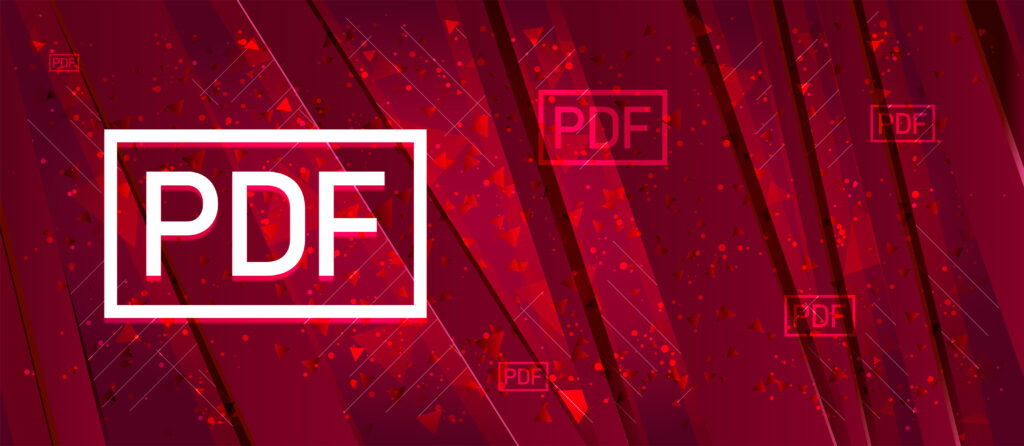 On the 30th birthday of perhaps the most important file format
The Portable Document Format, or PDF for short, was developed and published 30 years ago. For us, this round birthday is a reason to celebrate. Because without this innovative invention from back then, there would be no such important format today, which is used billions of times by companies and private individuals all over the world. And without PDF, webPDF would probably not exist in this form.
How the Camelot Project became perhaps the most important file format on the internet
What began in the 1990s as a research project under the name "Camelot" can today – 30 years later – be described as a milestone. It was John Warnock, one of the co-founders of Adobe Systems, who gave the project its laudable name. According to legend, King Arthur and his knights met in Camelot Castle to exchange ideas and make important plans for the future. Did Warnock know at the beginning of the project how important his work would become?
The first idea was to create a universal file format that would allow documents to be printed cross-platform and very accurately, regardless of their source software. Later, it was also about being able to edit documents in order to share them with others afterwards. Because at that time there were many different file formats that were not compatible with each other. This made it difficult to exchange documents in companies.
Warnock tried to find a solution to this problem. And he succeeded: the PDF format was published in 1993 – together with the matching Adobe Acrobat Reader, by the way. With this step, Warnock and his team truly revolutionised the working world. Today, 30 years later, PDF has become the standard in the business world. The format is integrated as standard in many applications and operating systems. One could also say: it is one of the most important file formats of all.
What can the PDF format do?
The PDF format makes it possible to create and share documents in a uniform format. A file format that can be displayed on all common platforms and devices and looks the same everywhere. This means that formatting remains unchanged. A major achievement for digital business processes. We have summarised the most important advantages offered by PDF in the article Trendy prospects. The three main benefits are:
Platform independence
PDFs can be exchanged platform-independently.

Always the same formatting
There is no loss of format. Documents always look the same.

High security standard
PDF documents can be encrypted to protect them from unauthorised access.
Continuous further development up to the ISO standard format
The PDF format was constantly developed further after its publication. Many functions and features were implemented, for example the comment function, search function and also digital signatures. The latter, in particular, gave users more confidence in the security of the format.
In 2008, PDF was also published via the International Organization for Standardization (ISO). This was the breakthrough for Adobe. Since then, PDF has become the standard and has thus become even better known and more popular.
Because webPDF does not work without PDF
It is impossible to imagine our business world without the PDF format. And the format is also the linchpin of webPDF. To make it even easier and more efficient for companies to work with PDF, we develop web services for PDF creation and processing. This makes document management even easier.
Thanks to Adobe for developing the PDF format, thanks to ISO for making it a standard and thanks also to King Arthur and the legendary Camelot Castle.
Happy birthday, PDF. We celebrate you!
P. S.: And quite honestly: without PDF in the name, something important would be missing!