PDF/A – legally compliant and secure archiving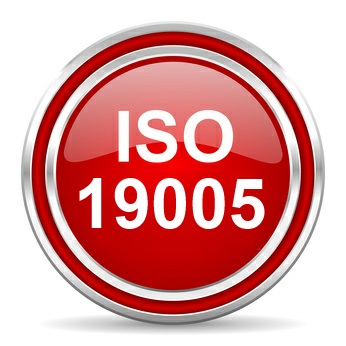 In many businesses, document archiving is one of the most sensitive parts of data processing. Electronic documents have to be specially prepared for the archiving process in order to guarantee readability over time. webPDF lets you convert files to the PDF/A format and ensures that documents, image files and other materials can  be faithfully rendered in their original format in the future. The ISO standards used for this meet the statutory requirements for legally compliant long-term archiving and permit automated, and in turn cost-effective, routines in the area of data retention.
A recognized standard
PDF/A has become the de facto standard in all areas of electronic data processing in which documents need to be prepared for reliable long-term retention. The International Organization for Standardization has made this format into a standard and defined three varieties whose specifications represent a specific degree of resolution of the original stored visual representation. The ISO standards 19005-1:2005 (PDF/A-1), 19005-2:2011 (PDF/A-2) and 19005-2:2012 (PDF/A-3), and their subcategories PDF/A-1b, -1a, …, PDF/A-2a, -2b and so forth, differ in terms of their structural requirements and as regards what files should or must contain which formatting features. Depending on the overall purpose and statutory requirements, companies are free to choose the variety that best fits their needs. Each standard differs in its specific details. The decision for a specific variety or subcategory should always be made on the basis of the requirements of the specific archiving and preservation process.
With certainty compatible well into the future
Managing your document traffic using the PDF format guarantees the highest degree of compatibility. A server-based conversion tool will ensure convenient handling and faithful reproduction. Routing your company's documents through PDF lets your employees, partners and customers access all the relevant files without having to launch or install each file's original software. Thanks to PDF/A, this advantage in terms of efficiency derived from systematically implementing the PDF standard will also be present during operational scenarios in the distant future. This standardization makes your company's archiving processes not only faster, but more secure and systematic as well. Data converted to PDF/A can be automatically managed and searched, viewed and read quickly and in their original format, and used reliably well into the future. And because it's an official standard, you can be sure that statutory requirements will be fulfilled reliably and easily. Using webPDF and PDF/A not only lets your company's archiving processes be better aligned to internal and external workflows, but also ensures your organization is reliably equipped for the future.