PDF Days Europe 2018 in Berlin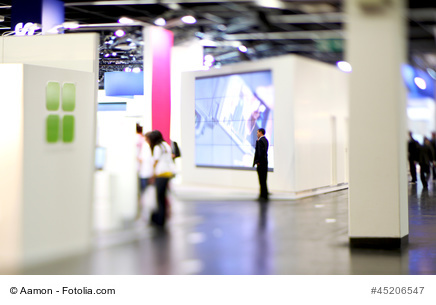 The PDF Days, which were initiated by the PDF Association, have been taking place since 2012 and are now an institution for everyone in the industry involved in the Portable Documenta Format (transportable document format) or for anyone who wants to find out about trends and innovations in this area.
Ofcourse you have to distinguish between the international PDF Days in Washington DC and the PDF Days Europe 2016 in Berlin.
Here we had already reported on the past conference 2016 in Berlin. Even back then, it was all about proving to be an important event around the PDF standard and presenting the latest trends. And, of course, there should also be the opportunity to exchange ideas with other interested parties.
A hot summer 2018: PDF Days Europe
The conference, which has been taking place since 2012, is the most important date of the year for the PDF industry. End users, developers and manufacturers from the PDF industry meet here. PDF Days is traditionally organized and launched by the PDF Association. This year's event had several focal points. Among others, it was about PDF/UA in the office world, PDF Accessibility 2018, Replacing Scanning for the Electronic Personnel File. Roughly summarized, the following topics were covered: User friendliness: user reports and practical solutions for concrete workflows. One of the most important points, too: PDF for developers: All about the new PDF 2.0
Key moments in PDF development – 2018 The year of anniversaries
2018 is a moving year for the PDF format anyway: 2 important anniversaries are in the foreground:
25 years PDF format (publication 1993) +
10 years ISO Standard (publication 2008)
These two important key moments in the development of the format became the starting point for an exciting review at PDF Days this year: 25 years of PDF – 10 years of the ISO standard. A wide range of presentations and training courses from the world of PDF technology were offered around the main event from 14 to 15 May 2018. In consideration of the participants and their wishes, everything was clearly divided into three tracks:
PDF for users: Practical experience: user reports and solutions
PDF for developers: Technical presentations: Get to know the PDF 2.0 features!
PDF for Your Business: Industry Solutions and Special Topics for PDF Association Members
Other topics on the agenda included the ISO standard, PDF market analyses, Next-Generation PDF, PDF implementations for mobile devices and barrier-free PDF. Important to know: The event was followed by an exciting post conference program and a PDF 2.0 workshop for developers.
More information about the PDF Association, which has been in existence since 2006