Digital signatures with the webPDF port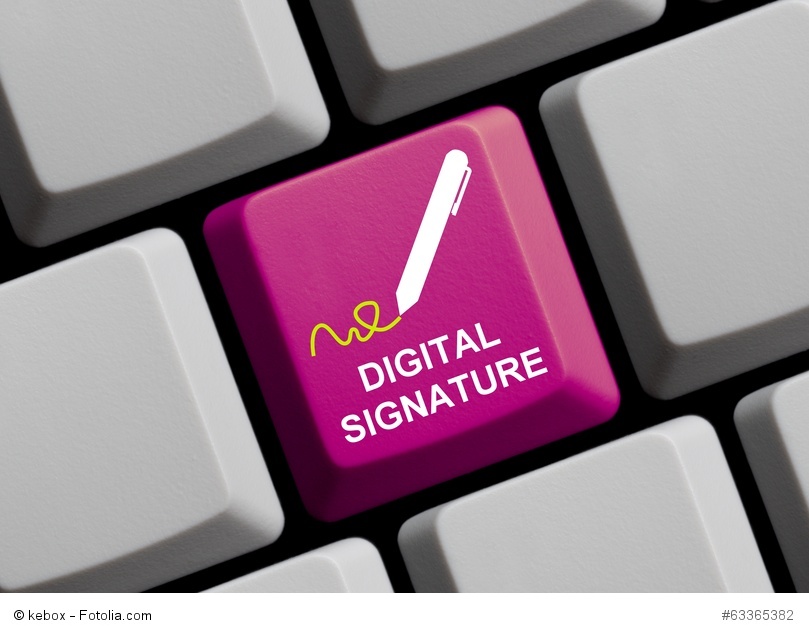 The webPDF portal makes it easy to digitally sign your PDF documents and its integrated functions fulfill the requirements of both the German Signature Act (SigG) and the European directives on digital signatures. The addition of a digital signature also lets you do document-related work pertaining to legal matters. And, webPDF signatures satisfy all the statutory stipulations for long-term preservation and archiving.
How to apply digital signatures
First, upload the PDF document you want to sign in the web PDF portal. Then click the [Digitally sign document] button under Functions on the workspace to attach the signature (the button is underlined in red in the illustration).
A settings dialog box will open in which you can input various details about the signature. Once you have made all the signature settings, simply click the [Sign] button to attach the digital signature and then download the signed document from the workspace.
More information is available about this subject to include a video guide.