Converting URLs to PDF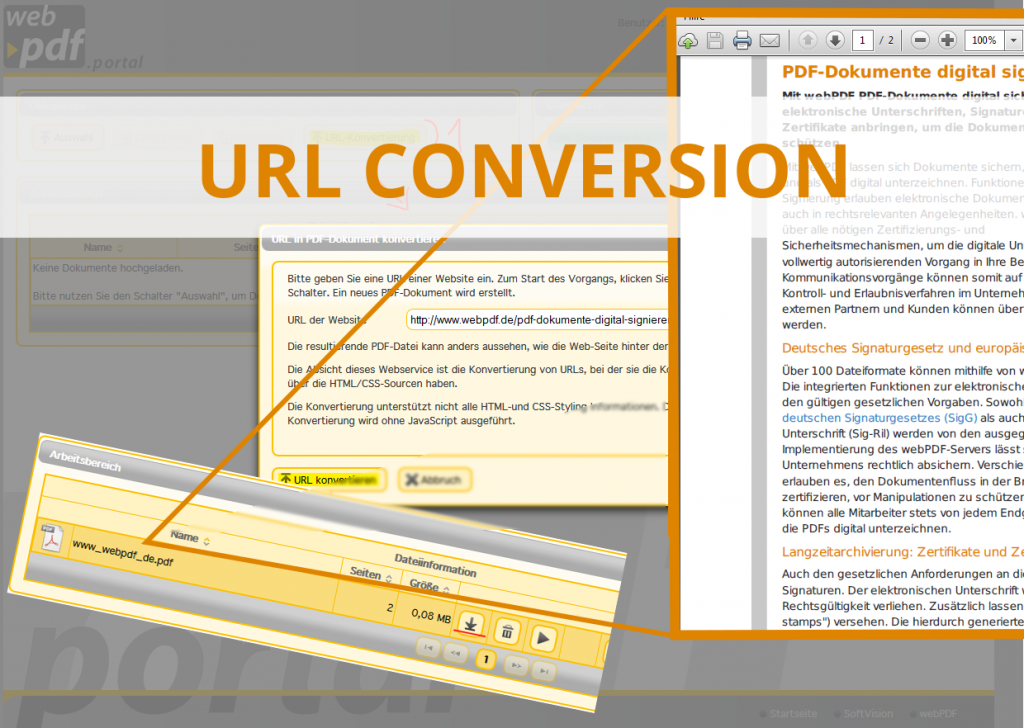 A lot of valuable information can get lost from regular changes in the content of web pages or when entire pages or sites become no longer available. One way of preventing this loss is to locally save the online content as a PDF file. Doing so allows you to prepare specific web content for printing or share it in a unified format as an e-mail attachment. The ability to directly save and store filled-in forms as PDF files is just one example of how businesses benefit from automated web services that convert URLs to PDFs.
With the webPDF portal you can generate a PDF from any URL in mere seconds for free and without having to install any additional software.
It only takes five clicks to convert individual web pages or entire websites to PDF.
Click the following link to open the webPDF portal:
https://portal.webpdf.de/webPDF/
(Note: You can change the language by clicking the respective flag in the upper right corner.)
Click the [

URL conversion]

button

. A box with information will appear and in which you can enter a URL.

Enter the URL of the website you want to covert to PDF in the text field marked [

URL of the website]

.
In the workspace you can now open or save the PDF document by clicking the [

Download document]

button (the one with the arrow pointing downward and underlined in red in the illustration).