Convert HTML to PDF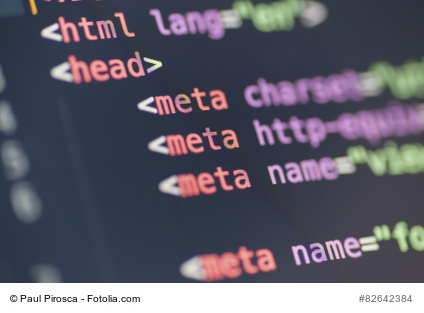 With the PDF solution webPDF you can not only convert all formats into PDF but also implement a professional long-term archiving. Besides many other functions like OCR, barcode and digital signature you can also convert HTML and entire websites into PDF with webPDF.
You can process and convert either static HTML documents or HTML content loaded from a URL. A special webPDF webservice is used for this.
Convert extensive web content to PDF
With webPDF you can convert any internet pages into PDF documents. Documents of the HTML5 standard as well as CSS formatting of the standards CSS2 and CSS3 can be processed. Also dynamic and JavaScript contents can be processed by webPDF during the conversion. During the conversion, all links set in the website are also transferred, so that the navigation function remains the same in the finished PDF as on the website.
What is the PDF conversion of HTML documents used for?
archiving of HTML content into PDF
conversion of HTML e-mails into PDF. Nowadays, e-mail formats (EML, MSG) mainly work with HTML content. Due to the support of HTML content, e-mails can be converted very precisely into PDF.
in general, articles, route descriptions and web content can be saved so that they can be retrieved and printed out later without an Internet connection (offline).
creating a "to-go version" of your own website for sending or presenting it offline.
By integrating webPDF into their own web presence, users can compile any content "on the fly" and thus save and export dynamic content in PDF.
HTML conversion with free online tools?
For the conversion of HTML content to PDF, there are now also various free online converters available. However, these are generally not suitable for professional use, as they only offer rudimentary conversion options.
Disadvantages of the free tools are, for example, that not all parts and contents of the HTML page are converted. Formatting problems often occur because not all current HTML and CSS standards are supported and because dynamic elements and JavaScript cannot be processed.
Also the processing of clickable navigation elements works poorly or not at all in most cases. As a conclusion, it can be said that usually only a professionally performed HTML conversion to PDF preserves the original layout and allows functions and dynamic content to be adopted.
HTML conversion: e-mail archiving in companies
All companies that have the need to carry out legally compliant e-mail archiving are faced with the challenge of having to convert all e-mails into a uniform and unchangeable format. It is important that the functionalities and links of the original documents are not lost. It must also be possible to archive e-mails with complex content and attachments, including complex HTML content. With a PDF solution like webPDF such e-mails can be processed and converted in an optimal way. Even large data volumes of e.g. MIME based e-mails with HTML contents that need to be converted are no problem for webPDF.
Test the functional range of webPDF and the webPDF Webportal to convert HTML and websites into PDF:
Click here for a free trial version or here directly to the webPDF Webportal!