Video series: webPDF 6.0 Admin section (Part 3)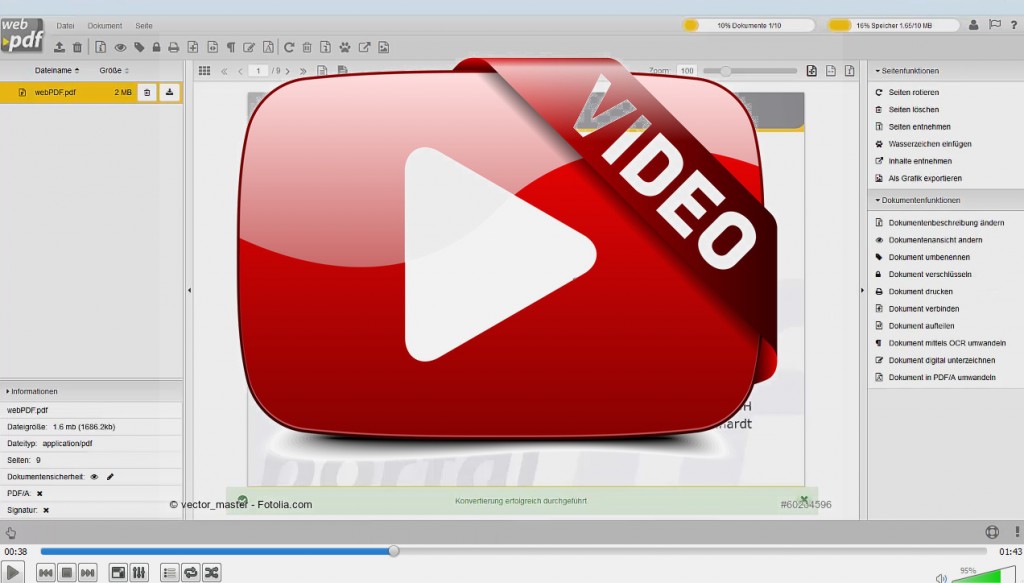 As part of the launch of webPDF 6.0 we want to show you our compilation of the latest webPDF 6.0 features in three short videos. In Episode 3 you can see how you can apply a wide range of settings and configuration options in the admin section. In Part 1 and Part 2 we introduced the basics and the usage of mobile devices. Enjoy watching!
New features affect server administration here
Administration of the server via the admin area of the portal
Connection of user authentication to external sources such as LDAP/Active Directory (AD) or SQL database
Admin section – webPDF 6.0
With our video series we want to show you how easy it is to use and adapt webPDF. This is the third of 3 parts about the use of our software.