The ten most important tips for online applications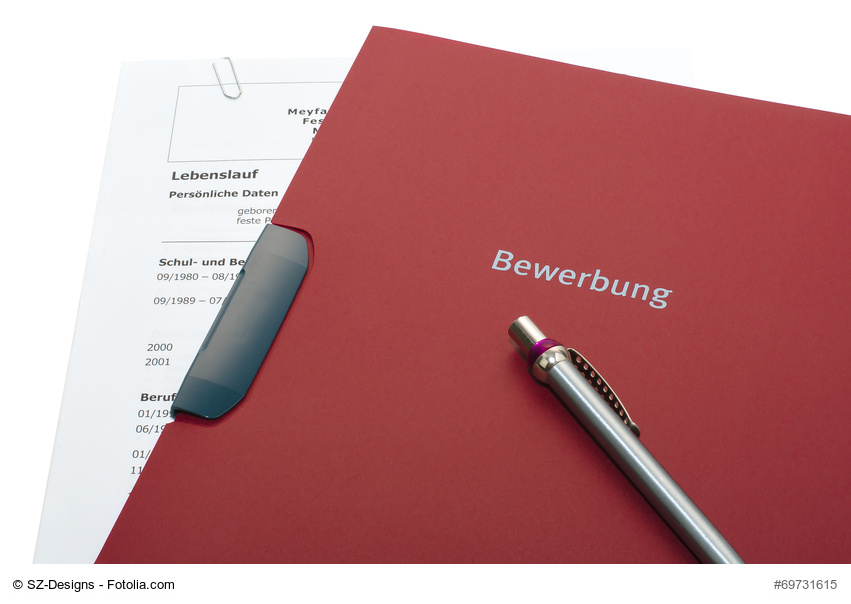 Classical application folders are less and less produced nowadays. Online applications are now preferred by many companies. Many companies often even offer their own application portals, which are the best way to apply online.
This facilitates the application procedure (and the costs) for the applicants, but there are also some things you can do wrong with online applications and therefore the chance of a job is difficult. That's why we have summarized ten valuable tips for online applications here.
Our ten tips for a successful online application via PDF:
Always work carefully. This is especially important for online applications, because there is a great temptation to send out as many applications as possible in large numbers. There is a special risk of careless mistakes here. Especially online you have to pay more attention to this. It is better to print out the whole application and correct it (or let others read it) and also leave it for a few days and then take it at hand again. Mistakes, such as old address data or number twists are to be avoided at all costs.
Layout: Please note that formatting may cause problems and that the application will not look as planned at the end of the process. This can be avoided with the PDF format, which ensures that the application reaches the recipient exactly as it should and can be opened and printed without any problems.
An online application should always contain the same information as a traditional application by post: Covering letter, curriculum vitae, certificates and photo: The covering letter is specifically tailored to the job/company and is intended to arouse curiosity. It is usually sufficient to enclose the cover letter as an attachment and to include a short version of it in the mail. The CV (Vita) with photo (so one saves oneself a cover sheet) lists all vocational stations: Start here with the current status.
Subject line of the e-mail: In any case, the position for which you are applying should be mentioned. The subject line should be clearly named and not empty. It should contain, if available, an identification number or similar and the name of the applicant.
Also important is the correct addressee of the e-mail (in case of doubt call first) of the application.
Your own contact data / signature should always be directly under the mail and additionally in the application. By the way: Your email-adress should not be schatzi77@hotmail.com! A serious e-mail address with preferably first and last names is a must.
Attachments: Too many file attachments are problematic for online applications. Personnel coworkers are annoyed frequently about it, if they must click again and again many appendices individually (more infos here), frequently even several times if the applications are to be printed afterwards also still. A further annoyance is it, if the file attachments sent along are not meaningful named or have even a rare file format, which cannot be opened. Therefore, the following principle always applies: combine all certificates in the correct order into one document (as PDF) and always send only one PDF document. An online application therefore consists at best only of a single file that is sent. Naming file attachments: The meaningful and unambiguous naming of the PDF is just as important as the subject line. The file name should always follow the scheme: application_your_name_position or similar.
File size: A delicate topic. Shortly before sending the application, it often becomes apparent that the file is much too large. This should be corrected in any case. The smaller the file, the better. Here you have to find a good balance to keep the online application as small as possible without the quality decreasing too much. As a guideline for sending an online application about 2 MB, in exceptional cases up to 5 MB can be used. In case of doubt you should always clarify this by phone. By the way: In order to reduce the file size, you should scan the certificates as PDF (or PNG) right at the beginning and then always use the PDF optimization options of Acrobat. (A good guideline is also that an online application via PDF can or should have about 10-15 pages. As always, less is more!)
Don't forget your signature: Signature by scan or picture, but in good quality (otherwise rather omit) on the resume and cover letter insert. As a rule, it is considered a positive sign if you take the trouble to insert a properly scanned signature. In addition, a signature looks more personal and also gives a first impression.
Concluding tip: In the end, you should always send the online application to yourself and your friends again as a test, preferably by opening it with different e-mail programs. For testing purposes, you should also print out everything once.