The ISO 24517 standard for engineering and technical documents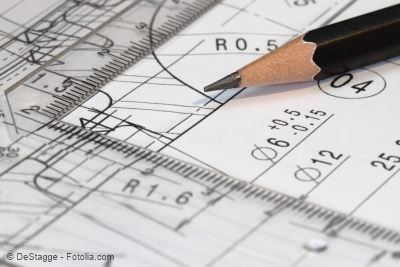 ISO 24517, also called PDF/E, is one of the newest standards governing PDF and was verified in 2007.
This subset of the PDF format (the ISO 24517 standard) was designed especially for technical documents created in engineering and architecture workflows, and supports interactive media including 3D depictions. Its broad scope of application also extends to construction and architectural drawings, which, thanks to PDF/E, can be printed on paper or displayed interactively on the computer. PDF/E documents can be viewed using the free Adobe Reader software.
The PDF/E format was ratified as the ISO 24517 standard in 2007 and evolved from the need to design an open, uniform and neutral exchange format for technical documents – predominantly those from the fields of engineering and architecture. This PDF version's ability to represent 3D content ensures the simple and easy exchange of engineering plans, drawings and similar documentation. In this way, documents can not only be printed the classical way on paper, but also viewed interactively on the computer. This means, for example, that you can rotate specific graphic elements, or individually show and hide them.
The ISO 24517 standard makes it possible to exchange such documents without being confronted with compatibility issues that can arise from using different formats and software. Instead, these documents can be easily and interactively displayed and viewed using the free Adobe Reader software, whereby the latest version of Adobe Acrobat is the best choice for creating such files. All of this has given the industry a decidedly simple and easy way of exchanging engineering documentation, while enhancing its security at the same time.