Security: encrypting PDF documents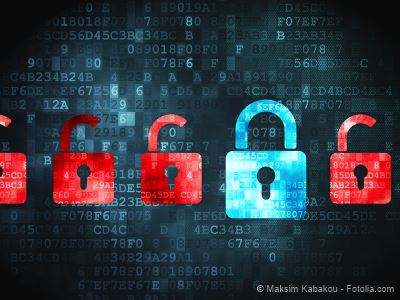 More security: PDF document encryption can be accomplished relatively easily and you can basically choose between two different types of encryption, namely using password or certificate security.
An appropriate level of protection is recommended when exchanging particularly sensitive or mission-critical documents. The security offered by conventional transfer methods – such as sending by e-mail or storing on a server – is inadequate for effectively safeguarding your files against unauthorized access. This is why file-level encryption, such as that provided by Adobe Acrobat Pro, is vastly more reliable.
The exchange of documents often requires that a high degree of security measures be employed, especially when such involves business-critical or other sensitive content. This applies for both sharing information within a single company and distributing it among different companies. Because e-mail and web servers too often provide inadequate protection against third-party access, file-level encryption is the only way of ensuring a suitable degree of security and protection.
It is easy to configure PDF documents for encryption, whereby a distinction is made between encryption using a certificate or a password – the latter option being the most widely used. By setting a user password, you can limit access to the protected document to a select group of individuals. What's more, you can use an owner password (also known as a permissions or master password) to specify the rights and restrictions with respect to the document, to include preventing other users from changing restricted features or printing the document. This method can also be used to specify whether all users may add notes or comments.
When encrypting a PDF document, you can choose between the lower encryption level of 40 bits, a higher 128-bit encryption, or the AES encryption algorithm with a key size of 256 bits. But please keep in mind that the appropriate software will be required to open any password-protected document.