PDF – The ideal format for EU Digital COVID Certificates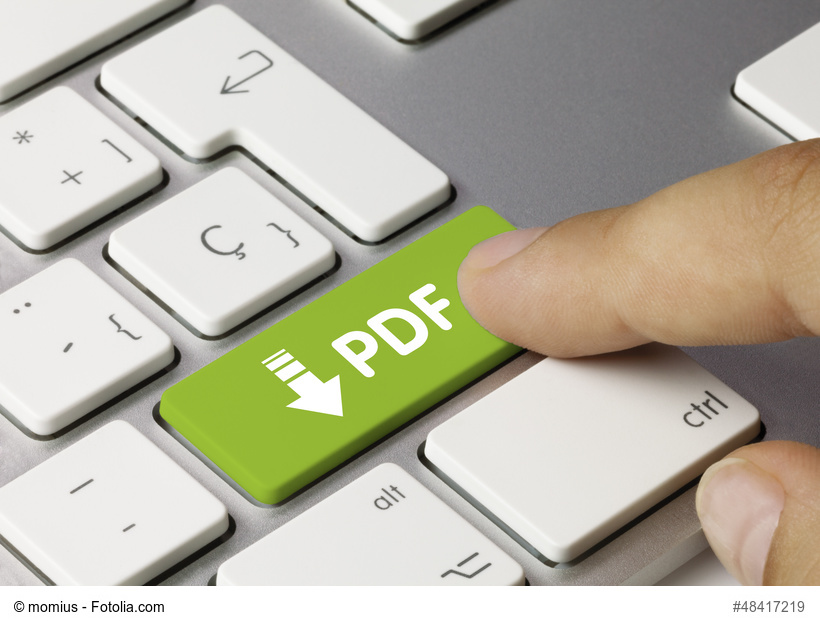 The European Commission is creating Digital COVID Certificates (also known as "Digital Green Certificates") to facilitate safe travel within the EU during the COVID 19 pandemic and allow for more freedom.
Safe travel with the "green passport"
The German government is writing about the so-called "green passport" (EU Digital COVID Certificate or EUDCC EU Digital COVID Certificates):
The EU digital COVID certificate enables safe travel within the EU even during the Corona pandemic. It will be introduced in all member states. Countries can already issue and use it now – it will be available EU-wide from July 1, 2021.
Digital COVID certificates will then be valid in all EU member states. It is the digital proof of:
vaccination against COVID-19
negative test result
recovery from COVID-19
More details:
For vaccinated travelers: Vaccine product and manufacturer, number of doses, date of vaccination.
For tested travelers: Type of test, date and time of test, test center, and result.
For travelers who have recovered from the virus: Date of positive test result, issuer of certificate, date of issue, date of validity.
The certificates will contain the following information about their holder:
First and last name
Date of birth
Issuing member state
A unique identifier (QR code)
The digital COVID certificate
The planned COVID certificates will be free of charge and available in both paper and digital formats. In addition, the certificate will include a QR code to ensure security and authenticity. The digital green certificate is only a temporary measure until the World Health Organization (WHO) declares the end of the international COVID-19 health emergency. The COVID certificate will be available on paper, as a PDF, and via app.
Why use PDF for important certificates?
For COVID certificates and so-called "green passports" with which you can prove your vaccination, for example, PDF lends itself as a data container. This is because PDF is a data format intended for the exchange of important certificates. Above all, these formats must be unchangeable and should be very easy to pass on. For this reason, PDF has long been the preferred document format for businesses and government agencies.
In a nutshell, PDF is reliable, cross-platform and very easy to transport digitally. It is also secure and signable. In addition, it is true to the original, searchable and barrier-free.
More about the PDF data format:
https://www.webpdf.de/blog/en/category/pdf-en/
How secure is the EU-COVID certificate?
The certificates will be equipped with a QR code. This QR code will contain a digital signature. This signature will be issued by the respective hospital, test center or health authority. Each body will have a unique digital signature key for this, which will be stored in a secure database in each country.
In which countries is the green passport valid?
The EU Digital COVID Certificates (EUDCC) can be used not only in the EU member states but also in the non-EU member countries Norway, Iceland, Liechtenstein and Switzerland. The UK is an exception: although they do not participate in the EUDCC program, they have integrated an immunization status check into the NHS (National Health Service) mobile app.
How is PDF used in the EU Digital Certificate?
Using Belgium as an example, you can see how PDF is being used specifically. There, a web application is already made available that can be used to digitally request a vaccination card, a test certificate and a convalescence certificate after identity authentication. The vaccination card, test certificate and recovery certificate are available as a PDF document, which can then be saved or printed. In addition, digital request for a vaccination certificate, test certificate or convalescence certificate will also be possible using an APP.
Source:
Original post:
https://itextpdf.com/en/blog/itext-news/why-pdf-ideal-format-eu-digital-covid-certificates