Our visit to tools 2016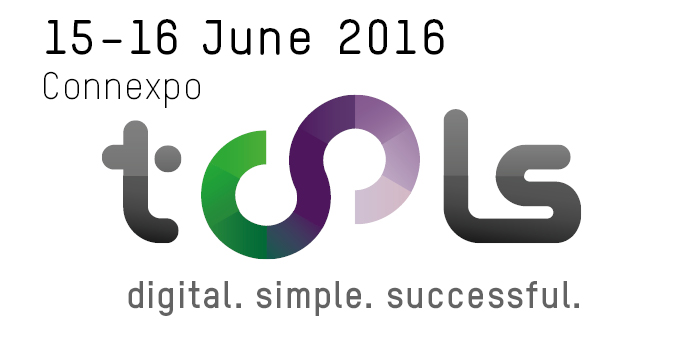 After having attended tools 2015 in Berlin where we made many new contacts, we decided to participate in Connexpo tools in Berlin again this year. Ahead of the event we had the privilege of publishing a feature article on the organizer's online magazine and experts' blog called toolsmag.
Our article for tools 2016:
Digital workflow: Efficiency through professional PDF solutions for businesses
This year we were on hand with n2pdf (the complete solution package for IBM Notes and Domino for converting documents and file attachments to PDF/A format) and webPDF (the professional PDF solution for businesses). And like last year the conference and expo's main theme of "digitizing enterprise processes" provided an excellent point of reference for getting in touch with visitors. Most of the presentations involved new products for supporting web-based workflows. Workshops provided another venue for visitors to get a closer look at these web-based applications.
focus of the exhibition tools 2016:
Digital Media
e-commerce
B2B-/ B2C-Internet-Services
Social Networks
IT Consultants / Integrators
The organizer of the tools is Messe Berlin GmbH. The Bundesverband Digitale Wirtschaft (the German Digital Economy Association) (which also stands behind dmexco) is our professional and strategic partner. Tools will continue to be supported in the strategic development by the following partners: Vertical Media, IDG Business GmbH, SIBB, Cloud ECO System e.V. and the VOICE e.V.