Everything in sight: The webPDF preview feature for digital personnel files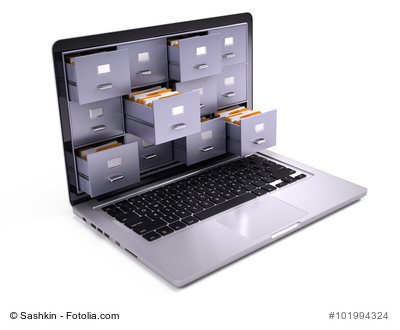 A leading manufacturer of rubber floor coverings has been using the webPDF software solution from SoftVision Development since 2014 to not only locate documents quickly, but also keep track of and better manage hundreds of digital personnel files.
Rubber "Made in Germany" – nora systems – experts for high-quality rubber floor coverings
The company nora systems GmbH is one of the world's most widely known makers of resilient rubber floor coverings and related system solutions. Headquartered in Weinheim, the business produces flooring systems and solutions as they work together daily with architects and builders to create spaces that are practical, aesthetically pleasing and contribute to people's well-being. But where the manufacturer has really made a name for itself is in innovation and the customized services it provides customers. Today more than 1,000 people work at nora systems, of whom 850 are employed at its corporate base in Weinheim. Its premium quality products deliver exceptional durability and value. nora systems has sales operations in more than 80 countries and 15 offices worldwide.
webPDF – in day-to-day use at nora systems
The organization's initial exposure to webPDF came by way of the SAP experts at the Walldorf-based company called XFT, which for many years has been integrating SoftVision products with customers to ensure greater security for sensitive data. XFT uses the established PDF format in its work with electronic personnel files. In order to optimize its proprietary applications, the company soon discovered that it needed a tool that can convert Microsoft Office formats to PDF and PDF/A and provide preview or thumbnail images for personnel files. The superbly adaptable webPDF tool from SoftVision Development proved to be the perfect solution to this challenge. What's more, webPDF is also ideal for use in combination with SAP.
A large number of innovative companies have digitally transformed their workflows and the related documents as a means of effectively saving time and money. These days, even personnel files and employee records are filed and managed in digital form only. Nonetheless, problems can quickly arise when working with electronic files every day. Often you can't find certain documents because so many have the same file names or you simply lose track of where you are in documents of a hundred or so pages. Problems like these don't just annoy the users, they also impede the workflow – situations that the webPDF preview feature can easily correct.
This is the reason why nora systems collaborated with the SAP experts from XFT in Walldorf to optimize its digital personnel files by integrating webPDF from SoftVision.
Rolling out the webPDF software at nora systems
"The outstanding working relationship with SoftVision Development is one aspect that's especially worth highlighting," declared Torsten Bachert (IT Solution Architect at nora systems). "The rollout at our facilities went very smoothly and so far hardly any support has been needed from SoftVision. On top of that we encountered no difficulties whatsoever in terms of the implementation itself," said Bachert about the launch of the webPDF product. "Our personnel files are provided by the XFT module and the rest runs automatically in the background. Users experience no disruption in their daily routines and because the web service connection runs in the background, they don't have anything directly to do with webPDF as a software solution. In that regard, users are naturally quite satisfied since there is no negative impact on their work."
What is webPDF used for at nora systems?
"We use webPDF to see preview images of our digital personnel files. We have about 1,100 employees worldwide and work with some 850 personnel files at our offices here, some of which have more than 100 pages. These files have been digitized and in the process of converting them, the situation arose where we needed some sort of thumbnail images to locate a particular document fairly quickly. webPDF proved itself the perfect solution for this issue, which is why we have been running it in our organization since late 2014. As of now we've digitized approximately 36,000 documents."
"Two requirements were particularly important to us ahead of any rollout," emphasized Bachert. "First, the system had to be easy to implement. And second, it had to entail little to no maintenance, meaning that it had to do its work in the background. Meeting these prerequisites was no problem for webPDF, which is why we have been using it at our headquarters in Weinheim ever since. The ten people here who work with this server-based solution really appreciate the exceptional user experience. It's as if you just can't do anything wrong since everything is so self-explanatory. For us the benefits of using webPDF include the ability to easily find the documents we need and get a quick overview of the records as a whole. Not to mention all the other interesting operations and options that webPDF has to offer for working with PDF documents, and which we are considering using in the future," explained Bachert.
Additional capabilities of webPDF
As a central PDF server, webPDF can be used to convert a wide range of different file formats into PDFs, which can then be easily edited, signed, exported or archived. And what makes it so practical is that the software can be used through any web browser or as an integrated web portal. And perhaps best of all, it can be customized according to specific customer wishes.