Digital tool for employees – advantages of the webPDF portal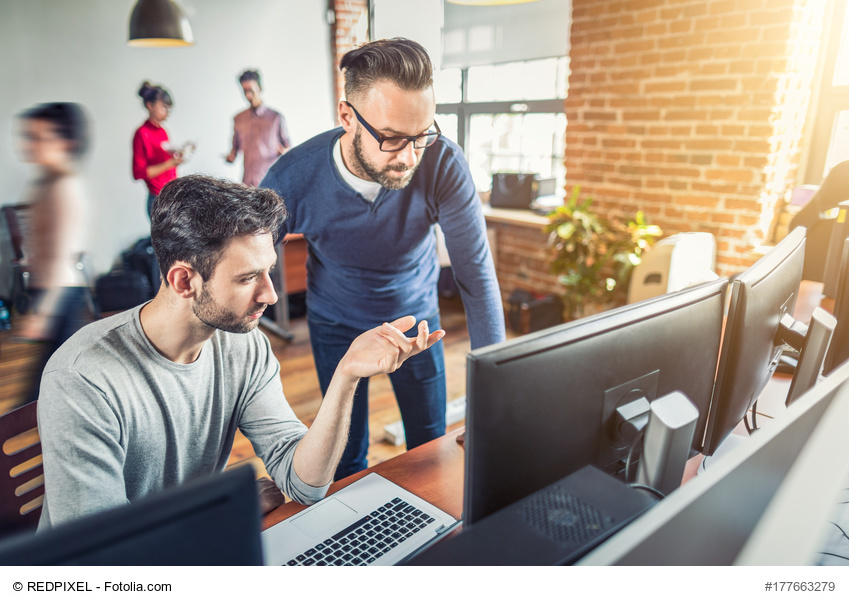 What are the advantages of a portal?
A portal is a system in which a group of users/employees are provided with certain applications and tools. The advantage for companies here is, among other things, the bundling of information and the convenient exchange of data.
Employees can therefore access different applications via a portal or a user interface, or use knowledge and work portals as a second option to exchange and store information.
Employees have central access via a common user interface. A portal thus has the practical added value that basic infrastructures and tools can be provided quickly and conveniently for employees without major effort or costs.
Advantages of the webPDF Portal – Advantages for the user
The complete solution webPDF offers advantages for companies and developers as well as for administrators and users. In this article we are talking about the special advantages for users, if they use the webPDF portal. Here the employees are provided with tools to process their PDF documents comfortably.
The advantages at a glance:
webPDF is installed centrally only once and then employees can access the portal. This works very simply via a web browser. The advantage here is that no additional software has to be installed.
The file formats can be converted without using the original application.
Via the web browser, the portal is accessible from anywhere (you need internet access) and the users can use all PDF functions. You do not need a local installation. The big advantage lies in the central, server-based solution for handling your work processes on documents.
Another big advantage: Because no local installation is required, administration costs are lower.
In addition, no training costs are required to use the portal.
What functions does the webPDF portal offer?
On the one hand, users can convert documents of any kind into PDF or PDF/A. On the other hand, your PDF documents can be provided with certificates, digital signatures, barcodes or watermarks and your documents can be transferred to a long-term archive. With the webPDF portal, users can easily create and process PDF files. In addition to the possibility of converting all file formats to PDF/A, it is also possible to create searchable PDF documents using OCR (optical character recognition). Users can also print, export, merge or split PDFs, add comments and manage attachments:
Using the webPDF portal, every employee can quickly and easily create and process PDF documents (simply by using the webbrowser). Of course, sensitive data can also be processed using SSL technology. Another important advantage is that the software architecture makes it possible to adapt the portal to existing security standards at any time.
Here, you can see the webPDF interface in detail (watch the video)..