New webPDF interface – exclusive video preview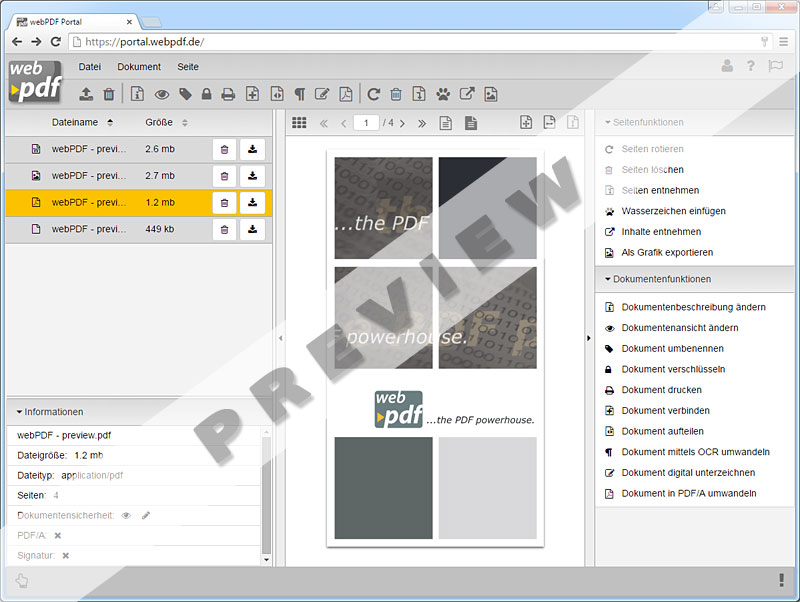 webPDF's new user interface not only has a fresh look but has been fully updated and modernized. In addition, the webPDF server now provides innovative and more convenient functions.
This new user interface lets you upload files via drag & drop and track all changes in the document preview. A larger and more concise display presents all the available editing functions at a glance and which can be selected via drag & drop as well.
Other convenient features include watermarks and conversion to PDF/A format. With webPDF you can easily rotate documents, refer to individual pages or make the document searchable with OCR. Using webPDF is a remarkably intuitive experience and the new user interface provides even more clarity. Implementing the portal in responsive design makes it easy to use webPDF with any number of different devices, such as smartphones and tablets. But above all, the new webPDF interface has been dramatically improved in terms of usability and simplicity.
Preview of the interface