An unbeatable team: DEKRA and webPDF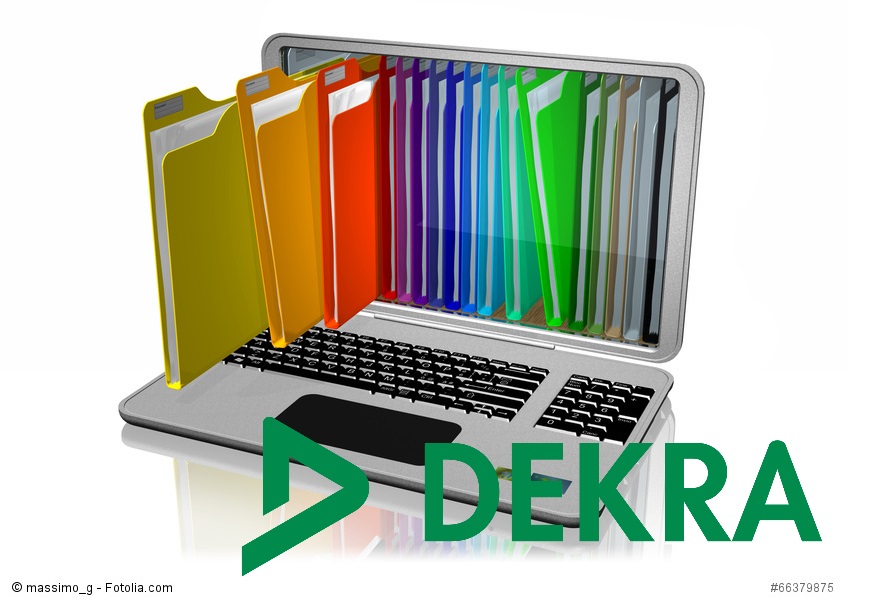 The internationally recognized inspection organization DEKRA recently began using webPDF from SoftVision as a tool for converting its documents to PDF.
DEKRA – a world-leading expert organization
DEKRA e.V. and its subsidiary DEKRA SE have been dedicated to safety since 1925, when the organization was founded as a vehicle inspection association under the name Deutscher Kraftfahrzeug-Überwachungs-Verein e.V. Its headquarters has been in Stuttgart since 1946 and DEKRA is considered the undisputed leader in its field.
Today the DEKRA e.V. association has approximately 25,000 members. With a workforce of some 37,000 people, DEKRA operates in more than 50 countries worldwide. DEKRA offers independent expert services covering all the relevant areas of life on the road, at work, and at home. Besides training programs and safety consulting, DEKRA services also include product and systems testing and certification, industrial and construction inspection, vehicle inspection, and claims services. DEKRA is also the trusted partner for professional accident and damage appraisals, environmental services, material testing and inspection, consulting and industry publications.
Through its focus on technical safety, DEKRA has posted significant revenue increases in recent years. Over its rich 90-year history, what began as a simple motor vehicle inspection association has worked hard to earn its place as an international expert organization. Its annual 26 million vehicle inspections make DEKRA the global leader in motor vehicle testing and safety. The association has since grown to become a distinguished and highly respected global services company.
How is DEKRA using the webPDF software solution?
DEKRA uses webPDF within the corporation for the conversion of Microsoft Word and other documents. It is employed in two similar areas that differ in terms of the process used to generate the PDF documents:
webPDF is used in finalizing the documents when working with XFT document composer.
The other area involves converting various file formats for use in electronic personnel files.
DEKRA runs webPDF in its human resources department in Stuttgart where some 60-70 personnel administration users have been working very successfully with the solution.
"Prior to webPDF we used to convert all our e-files to PDF by hand – a process that now runs much more conveniently," said Stephan Weikmann (DEKRA Human Resources / Internal IT). "Our relationship with SoftVision Development arose from a recommendation by XFT GmbH, an SAP partner company that has been employing solutions from SoftVision for quite a long time. This is what brought about such a beneficial collaboration.
"We started out looking for a software package that could convert Word documents and all the other types of formats quickly and easily. The most important consideration was that it be compatible with SAP and able to perform direct file conversion, above all as batch conversions running in the background. webPDF has vastly simplified the way we work with personnel files," explained Weikmann.
Rolling out the webPDF software at DEKRA
DEKRA is especially pleased with the good working relationship it enjoys with SoftVision Development. "The process of introducing the software went smoothly and SoftVision's support was without exception very good. There were a few minor difficulties here and there during the rollout that involved the installation, all of which were resolved satisfactorily and had more to do with our unique technical requirements than anything else," said Weikmann about the webPDF product implementation. "We are altogether extremely satisfied with the support we received from SoftVision and how smoothly this joint effort has been going so far." Another point worth making is how the software does not disrupt users in their day-to-day work. And since the web service connection runs in the background, the people using it are not directly involved with webPDF as a software. In that regard, users are pleased with how it has no downside to their work.