webPDF @ DIGITAL FUTUREcongress 2018 in Frankfurt – a look back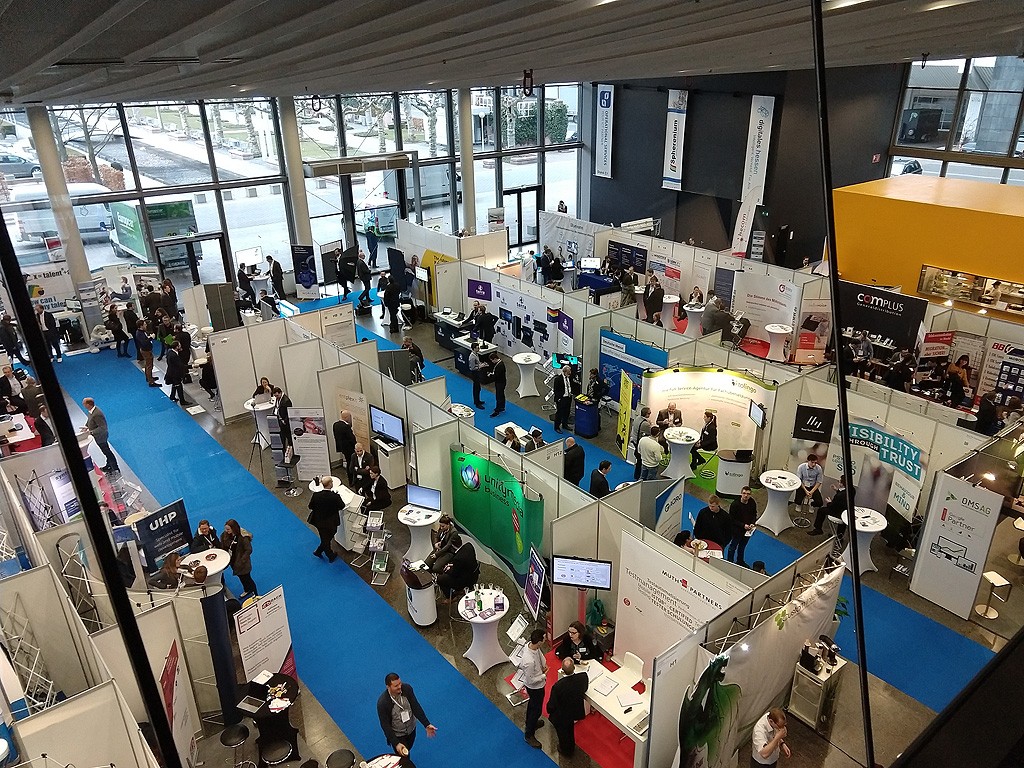 1 March 2018 – DIGITAL FUTUREcongress points the way to tomorrow
A new year and a new name. More than 3,300 participants found out about the status of digitalization in the state of Hesse and the latest trends in digitalizing the midmarket sector during the DIGITAL FUTUREcongress that was held at the beginning of March.
More than 160 exhibitors were at the Forum Messe Frankfurt to showcase solutions covering a wide range of topics. Visitors were able to gather valuable information about subjects ranging from new scanning methods, server technologies, app development, knowledge management, sales optimization, and service management, all the way to financial supply chain management for digitalization in the midmarket sector.
The four concurrently operating stages invited visitors to get themselves fully up to date on the subjects of online marketing, process optimization, Work 4.0 and IT security.
We were delighted to meet and interact with so many visitors, exhibitors and customers. And, as usual, we brought back the many ideas, observations and suggestions they shared about webPDF.
DIGITAL FUTUREcongress 2019
The next DIGITAL FUTUREcongress will be held in Essen on 8 November and the next such event for Frankfurt has already been scheduled to be held at the same Forum facility on 14 February 2019, with the spotlight this time on digital recruiting.
We'd like to thank all of our visitors for the interesting conversations, recommendations, and suggestions for improvement.
Impressions from DIGITAL FUTUREcongress 2018 in Frankfurt: