DIGITAL FUTUREcongress – "Midmarket meets digitalization"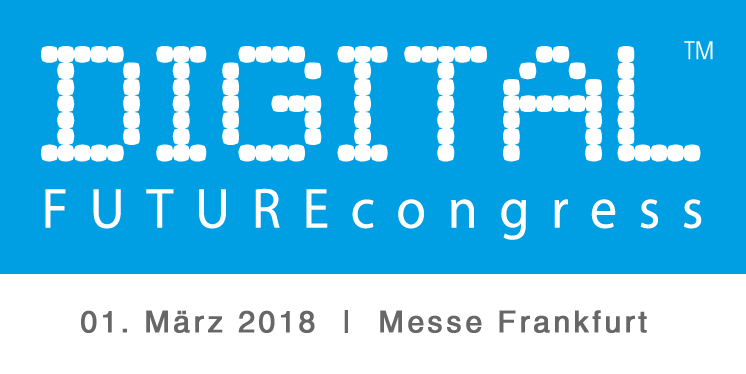 DIGITAL FUTUREcongress, the biggest IT management event in the state of Hesse, will be held in the exhibition city of Frankfurt on 1 March 2018 under the motto "Midmarket meets digitalization."
What awaits visitors?
An ideal platform of 150 exhibitors and 35 speakers, along with a wide range of panel discussions, keynote sessions and workshops, where they can learn all about the latest digitalization strategies. Building on a fresh and invigorating concept, this event lets visitors not only acquaint themselves with a full range of innovative IT subjects, but also with exhibitors who will help them devise new ideas and ways of finding and implementing the best digitalization solutions for their particular businesses.
What can you expect from SoftVision?
SoftVision will be introducing the new Version 7 of its powerful webPDF server during the DIGITAL FUTUREcongress in Frankfurt on 1 March 2018. You and the other guests will have the opportunity of taking a close look at this professional PDF solution for enterprises from SoftVision Development, discussing your questions with the experts at stand G5, and taking new ideas and solutions back to work with you.
Last year more than 3,500 people filled the halls of Messe Frankfurt to participate in what was then known as the 5th IT&MEDIA FUTUREcongress that was held in the glass-enclosed Forum facility.
The new iteration of this congress focuses on selecting the right strategies and understanding the issues that businesses face and the practical solutions available to them.
We're looking forward to seeing you there.
Event: DIGITAL FUTUREcongress
Venue: Frankfurt am Main
Date: 1 March 2018
Stand No.: G5
Products: webPDF