webPDF at DOAG 2015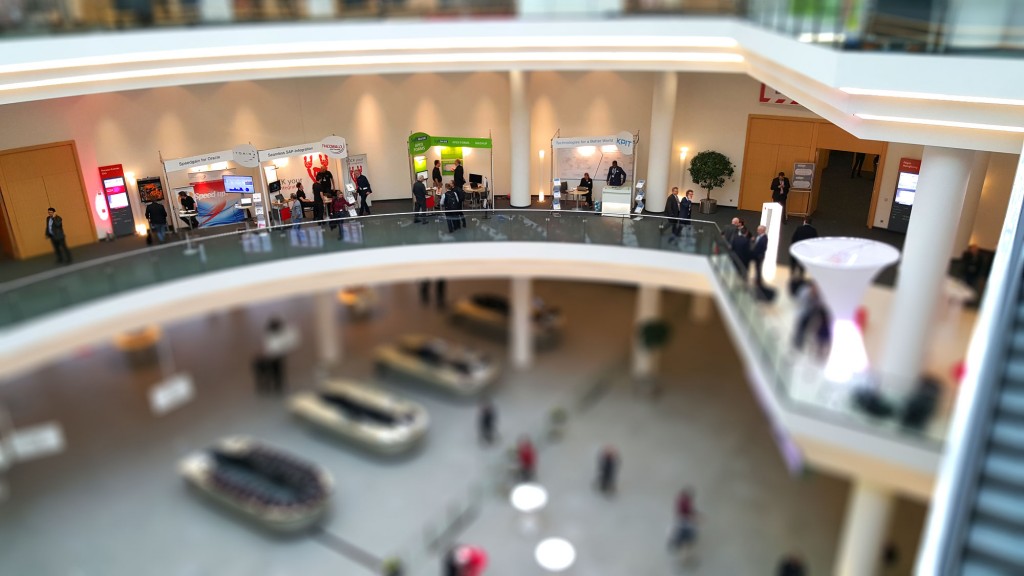 2015 we presented our PDF-Solution webPDF at various events. Our primary concern was to showcase webPDF as a professional PDF solution for businesses and establish new and interesting contacts.
Meeting people and sharing insights at all these different events and exhibitions helped us develop many new ideas for 2016, most of which stemmed from specific comments and suggestions made by customers and entirely new contacts.
DOAG 2015: The German ORACLE User Group's conference in Nuremberg
Last year marked the first time we attended the DOAG conference and exhibition as an official Oracle partner.
Our webPDF booth at DOAG:
Compared with the significantly smaller IBM Notes-related events, we've got to credit the DOAG with being both larger and well organized. With webPDF, we represented a product environment that did not fit 100% within the dominating themes of the DOAG conference and exhibition. Most of the visitors were technicians and database administrators.
Nevertheless, there were plenty of interesting crossroads linking to the conference's main subjects of Administration, Features & Options, Fundamentals, High Availability, Migrations and Security, and to the accompanying exhibition focused on the "Database." In any case, we managed initiate conversations with Oracle users and partners and get them talking about our webPDF software. With that in mind, we are certainly not ruling out a visit to the 2016 event.