The evolution of PDF/X – How it all began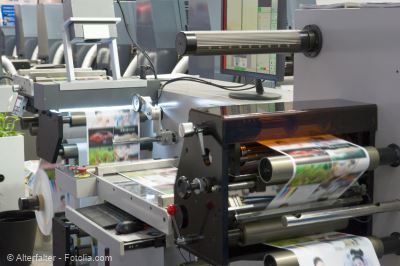 Martin Bailey's fascinating insight into the beginnings of PDF and PDF/X
In the spring of 2022 Martin Bailey (technologist at Global Graphics and co-developer of PDF subset standards) published an extremely readable article on pdfa.org about the history of PDF/X from his point of view.
The article gives a good insight behind the scenes, one learns from a developer of the first hour about the beginnings of PDF/X and a classification of the current state of affairs.
Martin Bailey describes the beginnings: as early as 1991 he sat in on a Seybold seminar, an institution for all those involved in production printing. At this event, a certain John Warnock presented his idea of an "editable postscript". Bailey found the idea, which was still vague at the time, exciting, since he himself was involved with it on a daily basis as technical director of the largest PostScript service office in London. But these were only vague omens at first, but some time later Adobe actually gave birth to PDF.
How PDF changed the printing industry
The release of PDF also had an impact on the printing industry and meant that workflows would change in terms of prepress. Bailey also experienced this in his daily work. It initially turned out that the first PDF versions were not necessarily well suited for production printing. Only with PDF 1.2 was it possible to work solidly, but the workflow tools also had to be adapted. The next few years until after 1995 saw more development and changes, but PDF was still not sufficient for printing, as Bailey vividly describes. An important point in this context was the organisation for the standardisation of printing processes, CGATS, which Baily joined around 1995 and later became chairman. The goal: to make PDF more reliable for production print workflows!
This challenge was new and unusual at the time, as there was little experience of creating this type of technical standard for software. From this preliminary work, Martin Bailey was involved in how the first PDF/X (PDF for eXchange) saw the light of day as a CGATS standard in 1999. But the attempt to close the gap between already existing workflows and the requirements of a pure PDF workflow did not go without problems and this standard was not yet ready for most production environments, according to Bailey.
ISO working group from 2000
In 2000, work finally began on an improved PDF/X-1 standard in ISO. Lessons were learned from the initial mistakes and an ISO working group was founded with Martin Bailey as chair. Bailey describes how there were again some hurdles and obstacles to overcome. There were also heated discussions about the fact that the CGATS PDF/X-1 standard was defined for the delivery of documents in CMYK (optionally with spot colours). The result of the discussion was that in the end both a CMYK PDF/X standard and a second one were defined which allowed device-independent colours. Bailey summarises:
"The CMYK standard was closer to completion and so was published in 2001 as ISO 15930-1, which defined PDF/X-1 and PDF/X-1a, and the standard that allowed device-independent colour came out a year later as ISO 15930-3, which defined PDF/X-3."
At first the finalisation seemed like an inadequate compromise solution, but in retrospect the combination of PDF/X-1a for CMYK and PDF/X-3 for device-independent colour was probably the best possible outcome, Bailey adds. Both standards were reissued in 2003 in an evolved edition that removed the original PDF/X-1 conformance level, leaving PDF/X-1a in 15930-1.
What happened to TIFF/IT?
In 2003, TIFF was still happily juxtaposed with PDF/X-1a. TIFF/IT, however, was very much geared towards the delivery of display advertising, but was extremely popular because it was simply very reliable. This is where the earlier PDF files just couldn't compete. Bailey describes how in fact 7 out of 10 files in PDF format had to be edited and corrected afterwards. Prepress companies and print service providers had a particularly hard time with this. But then PDF/X-1a could finally keep up, the error rate was vanishingly small, which then meant the end of TIFF/IT.
Further PDF/X conformance levels
Over time, many additional PDF/X conformance levels have been developed, probably most notably PDF/X-4. Martin Bailey describes the balancing act that always plays a major role in development:
"On the one hand, the standard must be developed further, but on the other hand, it must not become confusing with too many conformance levels. And each new conformance level must provide sufficient benefit to both developers and users to make the effort to implement and use it worthwhile."
More information on all four PDF/X standards and their characteristics:
https://www.pdfa.org/the-route-to-pdf-x-and-where-we-are-now-a-personal-history/
Currently, according to Bailey, PDF/X is primarily used in:
Direktmarketing, Werbung, Publikationen, Zeitungsdruck, Etiketten, Verpackungen, Großformat, Produktdekoration und industrieller Druck für Textilien usw. Zusammenfassend kann man sagen: PDF/X ist eine ausgezeichnete Wahl für die meisten Druckbereiche, in denen Entwürfe in PDF geliefert werden.
Direct marketing, advertising, publications, newspaper printing, labels, packaging, large format, product decoration and industrial printing for textiles, etc. In summary: PDF/X is an excellent choice for most print areas where designs are delivered in PDF.
Martin Bailey also addresses the remaining gap that will presumably not be filled until a new PDF standard, PDF 2.0, is released. This is specifically about "preparing a PDF file for a particular press with extended gamut inks (e.g. CMYKOGV)" says Bailey and also mentions some, further, useful specifications and resources from other organisations such as the Ghent Workgroup's PDF/X+ specifications, the Altona Test Suite, PDF/VT (ISO 16612-2 and -3) for variable data printing, PDF Processing Steps and Print product metadata.
About the author Martin Bailey:
Martin Bailey is a technologist at Global Graphics and has worked on PDF subset standards since 1994, first with PDF/X in CGATS and then in ISO. He is currently the main UK representative on the ISO committees for PDF/X and PDF/VT and others. He was project editor for PDF/VT-3 and is chair of the PDF Association's PDF/VT TWG and co-chair of the PDF TWG. In his spare time he works for Global Graphics Software, which is widely used in prepress and digital front ends for digital production presses.
Source: https://www.pdfa.org/the-route-to-pdf-x-and-where-we-are-now-a-personal-history/