Security and feature update for webPDF 9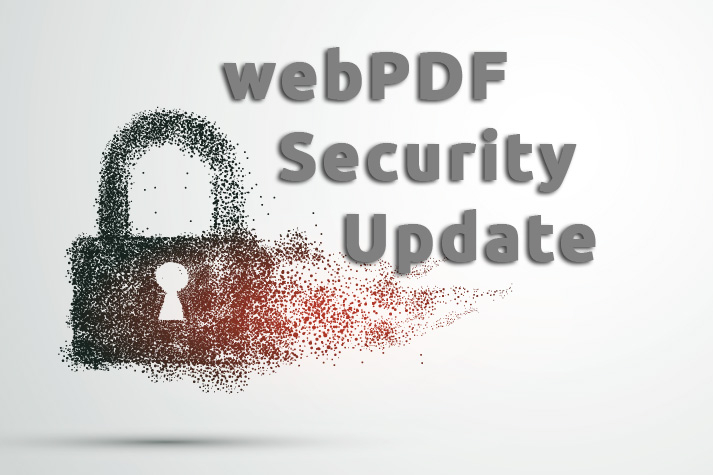 A new update for webPDF 8 is currently available with the revision number 2732. With this security and feature update, important core components such as OpenJDK (11.0.17+8 GA) and Tomcat (10.0.27) have also been updated. This allows you to upgrade all used libraries and dependencies to the latest versions.
We strongly recommend our security updates for all customers, as they are essential for an optimal and secure use of webPDF. As usual, the current update also brings new functions.
The most important fixes with revision 2732
Server:
Security: Update OpenJDK to 11.0.17+8 GA
Security: Update Tomcat to 10.0.27
Security: Update of all libraries (including commons-text for CVE-2022-42889)
OpenAPI (REST API):
Webservices:
Feature: Fallback font, if defined font is not available during AcroForm import
Feature: Multi-Tenant support for AzureAD (OAuth2)
Feature: API to read session table
Feature: Size of SVG files reduced
Fix: header/footer operation – truncated font
Fix: null byte attachments in Mail
Fix: "Document Structure Threads" are generated incorrectly for split
Fix: Import of "static XFA" does not update AcroForms fields
Portal:
Feature: Various UI improvements
Feature: UI adapted for mobile devices
Feature: Display session table in admin panel
Feature: Connections dialog in admin backend reworked
We recommend our customers to update to this revision.
If you have any questions or problems, please do not hesitate to contact our support.
Downloads
Here you can find the update as usual: Download page.
The package for Linux via our public repository can be found here: Linux packages