SAP partner XFT from Walldorf builds on webPDF conversion software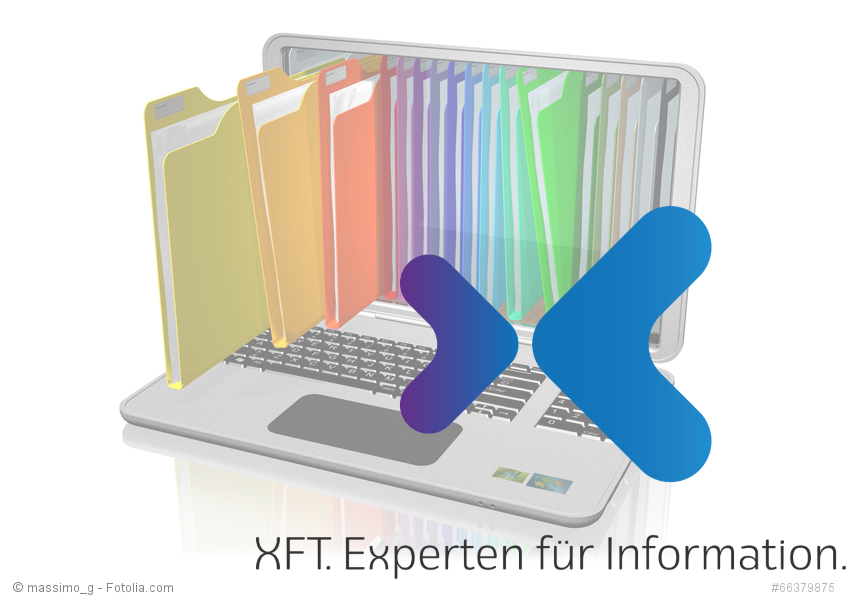 Headquartered in Walldorf, SAP is Europe's largest software corporation with a well-earned global name for software products customers can use to more efficiently organize and manage such enterprise processes as accounting, controlling, sales, purchasing, production, warehousing and human resources. Besides CRM systems, one of SAP's key products is its standard enterprise resource planning software SAP ERP.
XFT – the quality leader for enterprise information management with a focus on SAP
In response to the demand on the part of SAP users, this leading software developer and longstanding SAP partner specializes in enabling businesses to seamlessly integrate their applications and processes into their existing SAP environment. Also based in Walldorf, and with locations in Berlin and the United States, XFT offers a broad array of products and solutions that empower users to network and manage their SAP processes across their entire organization.
XFT also helps businesses customize, extend and improve their SAP systems. The driving force behind this is the requirement that all enterprise processes be designed from the SAP environment in a manner that is efficient and legally compliant. This SAP partner company provides add-on solutions that let businesses optimize their application platform and adapt it to their own unique needs. The digital XFT Personnel File is designed especially for SAP systems and comes with webPDF as a document conversion tool.
webPDF – the perfect conversion tool for use with SAP
webPDF is currently a key building block within the XFT Document Composer, a core product that can be used across any department or activity. The XFT Document Composer lets you easily create and edit Word and Excel documents directly from your SAP system. It can also create certain document types automatically. Benefits include the fact that documents are generated in your secure SAP environment with no need to change systems. We spoke with Marcus Bonn (the head of Human Capital Management Consulting at XFT) who shared with us some detailed insights about how XFT employs webPDF.
webPDF is utilized in two primary areas
"For us, webPDF is the undisputed first choice among all the conversion software products on the market. A solution like this is needed when you're running SAP and want to convert all the various document source formats into a single standardized format (PDF/A). As an SAP partner company, we reached out to a third-party provider for this
The second area where we employ webPDF involves our XFT Document Composer product. Here it plays a key role in the preparation of business correspondence and other documents from within SAP and which you ultimately don't want in Word format, but in PDF or PDF/A. It also ensures proper preparation for printing. This area also incorporates our application for generating and reading bar codes. Bar coding lets you rapidly identify and handle important documents."
XFT Document Composer – a look behind the scenes
The XFT Document Composer is integrated directly within SAP ERP or SAP SuccessFactors. Here PDF documents are processed straight away with no need to change systems. One example of its efficiency is how it automatically places completed PDF forms into the digital personnel files.
Marcus Bonn then shared the story behind what has since become an abiding partnership with SoftVision Development from Fulda.
"In developing the filing software for our digital XFT Personnel File, we wanted to make sure that all documents could be converted to a uniform format for recording and filing purposes, while keeping in mind that TIF or PDF/A are the requirements for long-term archiving. The question then arose whether we should use a software developed ourselves or go out and find a tool that fulfills all the standards we set for our personnel file solution. One thing was certain: XFT had to offer its customers one specific (and uniform) standard. We also had to take into consideration each customer's particular wishes, such as for automated splitting and/or merging of documents. We first got in touch with SoftVision around 2010 and our relationship has been flourishing ever since."
The vendor selection process began following the initial contacts and discussions. "We sat down with a group of developers and worked out what the conversion process from within SAP should look like and what tools would offer the appropriate interface. One thing became clear after doing the research: If you're looking for a software that is stable, economical and reliable, then webPDF is definitely the first choice," explained Marcus Bonn.
"A critical factor was the ability to convert a large number of documents dependably and in high quality. webPDF was ideal for us in terms of implementation and even had web services at that time. Then and now, the open nature of its API and SoftVision's other developments continue to be compelling arguments for us. The support SoftVision provides has earned our greatest praise, not to mention how excellent the communication is. The company's representatives are without exception highly competent and the support is uncomplicated and positive in every respect."
XFT's partner and customer network
This Walldorf-based company has since established a large network of partners in implementation, sales and technology along with others who collaborate with XFT in supporting and assisting its many customers. SoftVision Development has been one of these partners for many years. The relationship has been going strong for almost a decade. Marcus Bonn highlighted the broad array of customers using webPDF as a basic component of their XFT products.
"Large numbers of customers are using webPDF as part of our XFT Document Composer software solution. With webPDF as an integral component of our software, these customers from a wide range of industries are definitely enjoying measurable savings in both time and money. Now they can simply file the documents instead of having to convert Word files to PDF manually. The application goes about its work reliably in the background and users don't even notice that it's running."
XFT has worked with SoftVision on a number of different custom configurations in the past. One example was the integration of a preview function within the product, which lets users generate PDF documents including thumbnails while managing access rights at the same time. With webPDF we can offer our SAP customers something that was previously unavailable in this form. Marcus Bonn had this to say about the direction the partnership taking: "Conversions are one area we will continue to concentrate on. Let me add that we are in continuous contact and working steadily to improve and enhance the interfaces. We don't take any breaks when it comes to making things better."
More information about how our partnership started: