International conference proves: PDF/A is essential!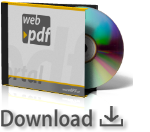 This year's event once again demonstrated the growing importance of PDF/A. International projects prove that this format for long-term archiving is gaining acceptance worldwide. With the establishment of PDF/A, the PDF/A Competence Center is also gaining more and more members. As the 100th member, the association welcomed T-Systems to its conference.
International conference about PDF/A
"The introduction of PDF/A is no longer a question for more and more companies and authorities," summarizes Harald Grumser, CEO of the PDF/A Competence Center. "It's more about finding the right paths and strategies. The user reports from different industries were an excellent source of information for the conference participants.
We can only warmly recommend the conference and the accompanying exhibition to anyone interested in the topic!