Increased PDF use due to pandemic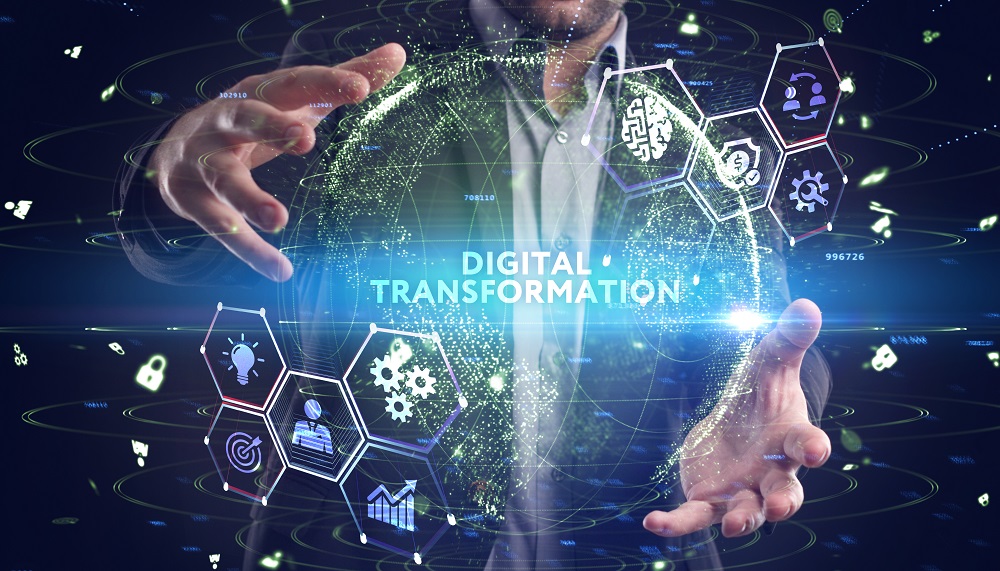 Digital work processes have been more in demand than ever due to the Covid pandemic and have also significantly boosted the use of the PDF format and PDF software.
Due to the challenges posed by the Corona pandemic, most companies sought digital solutions to switch to paperless business processes, as they needed to quickly switch to digital processes and home offices, or generally adapt analogue processes. The need for digital solutions has naturally increased as a result and demand continues unabated.
Surveys showed that work performance was less affected by the pandemic, although many employees had to switch to home office. This was mainly due to the fact that they were able to benefit from digital processes. So most companies have increased the use of paperless business processes and the use of file formats such as PDF since the COVID 19 pandemic and have also been able to benefit from this.
Today, fewer and fewer companies are working with paper. Online documents, including PDF documents and PDF processing, as well as e-signature solutions were already on the rise before the pandemic and are now, along with cloud solutions, the most important basic requirements for modern companies to work efficiently and remain competitive.
The paperless office spurred by Corona
Many authorities, administrations and companies are gradually switching completely to digital work processes. At the same time, more and more digital offerings are generally gaining ground in the pandemic, so that many processes can now take place without contact and in a flexible location. Online trading as well as online meetings, online shopping, telephone counselling, video consultation, online training and online appointments experienced an upswing. One can say: the pandemic made work more difficult for everyone, but in return, work continued to be surprisingly productive everywhere where people were better positioned digitally and where a lot of home office or other digital offers could be made possible.
Advantages of using PDF
The PDF format is always popular when documents need to be transferred easily. In addition to transferability, PDF documents also offer security, a great deal of flexibility and the possibility of affixing electronic signatures. PDF documents are also compact, can be saved optimally and the file size can be adjusted according to the purpose of use. This means that PDF documents can be sent worldwide via the Internet without any problems, loss-free and true to the original.
With the move to a home office and more flexible working, the demand for PDF processing and e-signature solutions has naturally increased. Especially when communicating with customers, it is important to be able to work efficiently with PDF documents. This is because in most cases it is possible to completely eliminate the analogue process, up to and including signing by hand, which can be done digitally instead. With PDF documents, it is possible to share data and information securely within a company but also with customers.
There is also another factor: since the beginning of the pandemic, documents are also frequently read and edited on mobile devices. Whenever shared access to data and information is necessary and paperless working is a priority, the use of the PDF format also makes sense. PDF files also come with security features that make it possible to protect documents and confidential data, exchange them securely and prevent unwanted changes.
What does modern work look like after the pandemic?
With home office, working via video conferencing also came into focus. Most companies want to continue to develop and expand these working techniques in the future. "Mobile", flexible working is a development that is becoming more and more prevalent even without the pandemic. Meanwhile, hybrid events, training sessions, conferences or meetings have also become quite commonplace, whether they are meetings or city council meetings or the like. Hybrid means that a combination of online/video meetings and face-to-face events is implemented. The classic business trip has been replaced by convenient video conferences and video meetings.
In general, the trend is to use techniques and solutions that make work more flexible. These include cloud solutions as well as PDF or e-signature solutions.
Digitisation boost due to Corona crisis – Bitkom study
According to the results of a representative survey by bitkom, most companies want to convert their letter post completely to digital communication. Here it became increasingly clear that the digital office plays a role for the majority of all companies and that with the onset of the pandemic, i.e. from 2020 onwards, it was even one of the most important factors in how companies could remain able to work, productive and communicative. Digitalisation is seen as the basic prerequisite for a secure start into the future and also serves to enable employees to take advantage of flexible forms of work. All office and administrative processes that have been converted to digital served the company well in surviving the challenges of the pandemic.
One can say that all important "business processes of the future run exclusively digitally" – and since the pandemic at the latest, this has really become very clear to every company. It has become clear that modern and competitive companies are above all those that question the previous culture of presence and, as employers, make flexible working models possible on a permanent basis.
The Bitkom position paper on the topic of the working world after Corona shows that it is precisely those companies that were able to quickly offer their employees work in a home office and which were able to quickly adapt to new operating procedures that were best able to maintain business operations. For this, in turn, digital tools are needed as a basis to make this possible in the first place. Thus, the importance of digital solutions and formats such as PDF should not be underestimated. The tools that enable digital collaboration and secure digital infrastructures are particularly important here.