E-POST Solutions – digital mail as PDF/A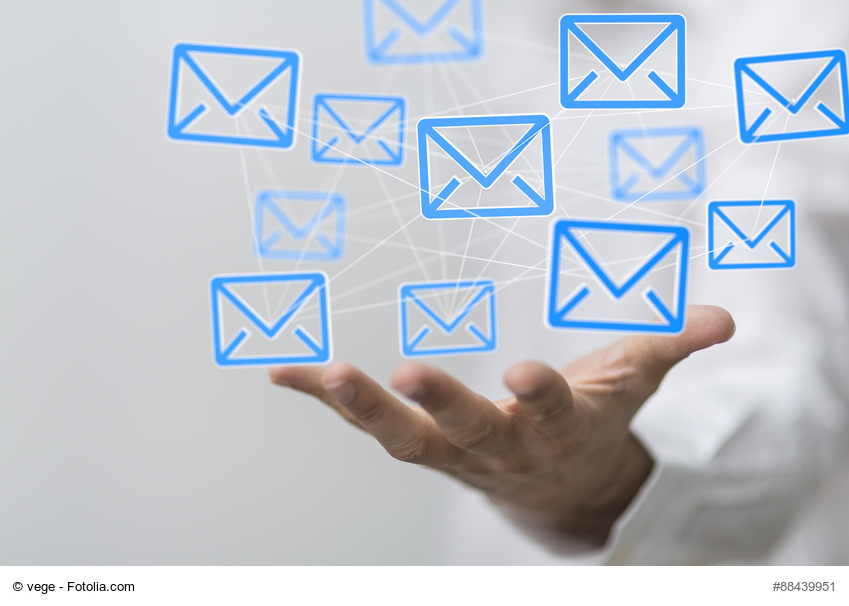 Deutsche Post sends digital copies as PDF/A as a service
Deutsche Post continues to expand its digital services. For some time now, it has been offering business customers the option of automatically converting their letter post into digital copies. The processing is done in PDF/A.
Customers then receive their mail on the E-POST portal or in E-POST apps. The letters can then be saved and answered on the move. This offer supports companies in gradually doing away with paper completely and implementing a digital office. This enables them to work much more effectively and sustainably. The PDF/A format is ideal for this application. With this format, a platform-independent display is possible on all end devices. In addition, full text search is possible and documents in PDF/A guarantee archiving and long readability.
With this service, Deutsche Post converts letter mail into digital documents fully automatically. If letter mail items are not scannable or of a confidential nature, they are sorted out unopened and forwarded.
E-POSTSCAN for small and medium-sized businesses
Companies with small and medium-sized mail volumes in particular can benefit from the digital mail service. The companies can then access their entire physical inbox digitally without having to go to great lengths to do so. The companies thus improve their customer communication, save costs and resources and have the advantage of being able to implement their digital office quickly and easily without burdening employees with extra work. And the incoming mail is already completely digitalised, which is the critical point for many companies.
The so-called E-POSTSCAN includes the scanning of daily incoming mail and also offers some additional modular services for optimal integration into the inventory system:
The most important functions offered include:
Transaction separation: the contents of the mail are separated according to documents, i.e. sorted
contents of PDF documents are searchable with your follow-on systems
optional invoice reading: recording of payment-relevant data of business invoices
In addition to incoming mail, you also have the option of having outgoing mail completely organised. Business correspondence can thus also be handled completely by e-Post Solutions.
Invoice receipt processing: Reading invoices by Deutsche Post
Deutsche Post offers as a service that its generated PDF invoices are then processed by text recognition, i.e. the payment-relevant data are recorded. Afterwards, the read data is made available via an XML file for electronic invoice exchange oriented to the ZUGFeRD format. The advantage for the companies is that the PDF invoices with the embedded XML files can then be directly transferred into the workflow for processing incoming invoices. Through this process, i.e. the time-consuming pre-entry by the Deutsche Post service, the entire process is significantly accelerated and more efficient. Through additional modules, it is also possible to individually adapt the service to one's own needs and expand it accordingly if desired.
What is the advantage of a completely digital incoming mail service for companies?
The documents to be scanned come directly into the scanning station, the company has no effort at all, thus costs are saved (also acquisition costs for scanning infrastructures and personnel resources).
With the additional functions you can work even more efficiently in the following work processes
Daily letter mail is immediately available to employees, digitally and independent of location
Data processing takes place in accordance with the General Data Protection Regulation (EU-DSGVO).
Source:
https://www.pdfa.org/deutsche-post-schickt-digitale-kopien-als-pdf-a/
https://www.deutschepost.de/de/e/epost-solutions/input-management/digitaler-posteingang-kmus.html