Add comments to your PDF document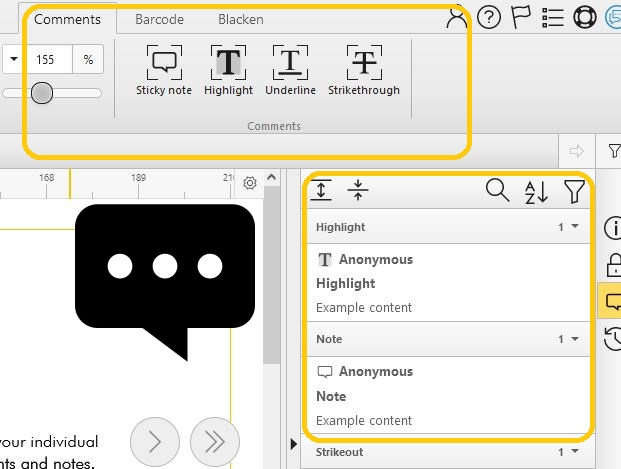 Insert comments / annotations / note in a PDF document
With the webPDF portal, you can customise and edit your PDF documents to suit your individual needs. In addition to inserting watermarks or barcodes, you can also add comments and notes.
With this function you have the possibility to comment on your content and to emphasise text passages.
You can choose between Sticky note, Highlight, Underline and Strikethrough in the menu.
Editing and redacting texts
You have several options for marking text passages and organising your work with the PDF document:
In the Portal, you can elaborate your textual content by adding annotations (comments/notes).
You can also add textual highlights or emphasise text passages by underlining or crossing out text
In addition, if you select the Attachments tab, it is possible to place a comment together with an attachment directly to the text passages in the PDF document.
How are annotations or comments added in the PDF?
In the webPDF portal, select the Comment tab and then the Sticky note dialogue. Here you still have a colour selection available as well as the possibility to add a pop-up text, which then appears at the comment and becomes visible by moving the mouse.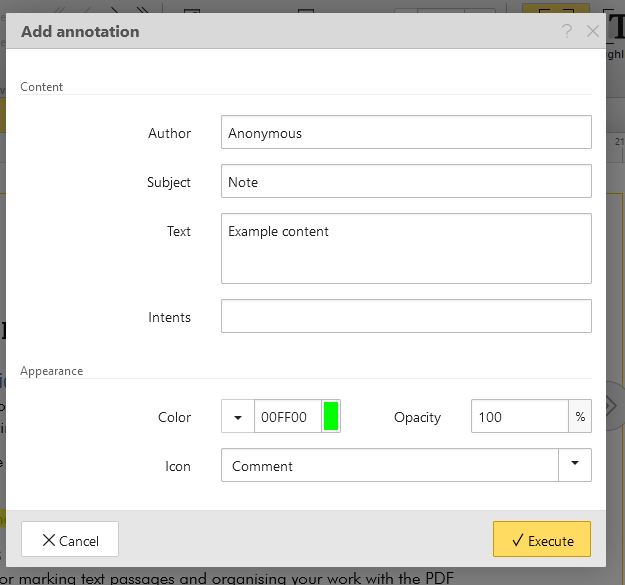 In addition, you can enter all the important information such as author, subject or reason (intents) for the comment as well as the icon to be displayed. Here you can choose between comment, help, insert text, key, new paragraph, note and paragraph.
Icons to choose from: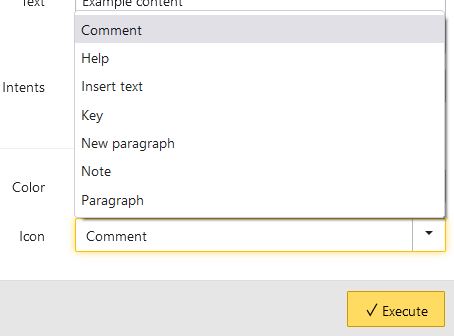 You simply place your text annotations in the PDF document by clicking on the corresponding place in the text and thus selecting the appropriate position. For the selection of underlining and highlighting of text passages, you simply have to mark the text passages and can also select the desired colour:

Always keep the overview SC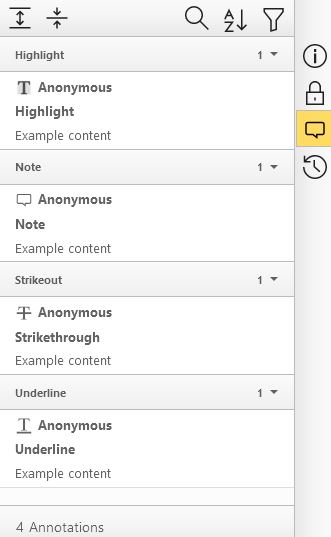 In the comment list in the info area you will find, as always, all the editing steps you have taken. Here you will find all the comments contained in the PDF document. By clicking on the individual entries, you can jump to the PDF page that contains the comment. Here you can expand and collapse, search, sort or filter the list of comments accordingly.
Additional note:
In the portal, you also have the option of filing attachments in a specific page area in the PDF document and adding a note/comment to them.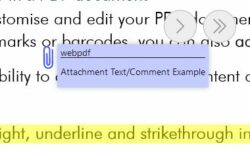 To do this, select the Attachment tab. Then select Page area and click in the text on the corresponding area where the attachment or comment is to be inserted, then the menu opens.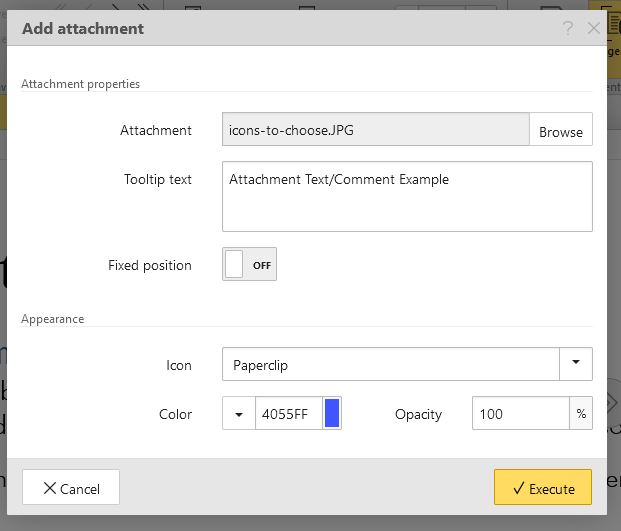 In addition to the comment text, you can select various icons which will then appear at this point. On the left side of the page you will then find an overview of all attached attachments.
Link tips: