Working for the future – digital personnel files at REMONDIS Maintenance & Services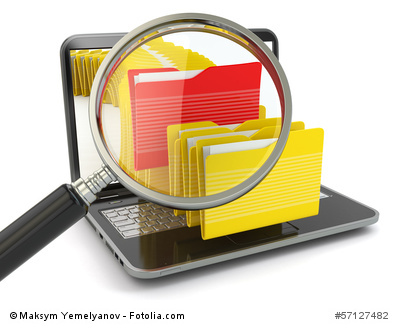 Together with its subsidiaries, REMONDIS Maintenance & Services GmbH & Co. KG is part of the REMONDIS Group, one of the world's largest recycling, service and water companies with locations and holdings in more than 30 countries across the globe.
Unified under the REMONDIS Maintenance & Services network, the subsidiaries BUCHEN and XERVON, which together employ some 10,000 people, provide industrial services for German and international companies. From its headquarters in Cologne, the company coordinates taskings and provides services and advice for the operating units of BUCHEN and XERVON. The HR department at REMONDIS Maintenance & Services has now switched to using digital personnel files not just for sustainability reasons, but also because it is the modern way of keeping records and offers a number of tangible advantages.
REMONDIS Maintenance & Services: The digital personnel file rollout
A well-structured and farsighted HR department capable of working quickly and efficiently despite major workloads is essential for ensuring that everything runs smoothly in big businesses. This department, particularly in an organization that employs such a large number of people, must fully concentrate on the full range of personnel-related matters, oversee enormous amounts of data, and organize long-term archiving. The HR department is not only responsible for managing workforce-related information, but for employee recruitment and personnel development as well. It is also the first place people turn to for personnel actions and related matters. This is why good HR management requires a modern filing system and, ideally, state-of-the-art digital personnel files such as those currently in use at REMONDIS Maintenance & Services.
The benefits of using digital personnel files:
Better overview and oversight of all human resources data
Faster access (staff with proper authority can access the digital platform even from mobile devices)
Documents can be submitted easily and electronically
Automatic compliance with all privacy and data protection requirements
Optimally organizes and distributes the administrative workload
Standardizes documents, emails and attachments (i.e. converted to a uniform format) and files them in the appropriate personnel files
Documents and emails can be added conveniently to the files using drag and drop
Automated input and entry processes are also possible
Saves paper
webPDF rounds out the digital personnel file system at REMONDIS Maintenance & Services, Cologne
We spoke with those who work with webPDF every day in the HR department to get a detailed look at how they are utilizing the software. Here is how Bianca Köllen (the HR department contact at REMONDIS Maintenance & Services in Cologne) describes the way they use webPDF from SoftVision Development.
"We've been using webPDF as part of our digital personnel files since the beginning of the year. Documents are all filed uniformly in PDF/A format. Our IT department helped implement this digital personnel file system and specifically recommended webPDF based on the exceptionally good experience it had with its features in the past. First and foremost, however, the software application had to be able to standardize all the different formats and operate quickly and reliably."
How are personnel files structured at REMONDIS Maintenance & Services?
"Digital personnel files contain all the organizational information pertaining to the employees. In addition to strictly personnel data, this also includes official documents, agreements, payroll and bonus records, information about social insurance and taxes, certifications of all kind, records of assignments abroad, transcripts, letters of recommendation, performance appraisals, training and skills qualification histories, as well as company pension plan records. The HR staff can save themselves a tremendous amount of time by being able to organize and manage numerous records and documents digitally," pointed out Bianca Köllen.
"About 35 people currently use webPDF at two locations. From what I can see, the application is saving us an enormous amount of time in our daily work. We can, for instance, drag and drop documents as additions into the files, shift them within a given file, and convert them automatically. We don't even notice the conversion process running in the background. What's more, all the documents are available in a manner that is clear, concise and uniform. The filed documents are, for example, displayed uniformly in black and white at 300 dpi resolution."
Walldorf-based SAP expert XFT implemented the digital personnel files with webPDF
The HR department's work is a combination of such critical areas as accounting, material management, controlling and human resources, which are very often organized using SAP software. External SAP partners can extend this software in order to properly adapt and customize it to the needs of the company and ensure that the business can take full and optimal advantage of the SAP application platform. One of these partners is XFT GmbH with headquarters in Walldorf.
XFT are the experts when it comes to using digital personnel files in SAP systems. XFT implements webPDF in a way that not only complements XFT's proprietary software solution, but ensures the widest possible range of documents can be converted into a standardized format (PDF/A). XFT has been deploying webPDF successfully for 7 years in rolling out digital personnel files – and with unmistakable benefits:
The tool enables hundreds of file formats to be converted
Documents can be split and merged
Individual pages can be rotated or deleted
It allows the use of digital signing and certificates
PDF document security settings can be set or removed
XFT also supported REMONDIS Maintenance & Services in deploying webPDF. This software enhances SAP with functionalities that are uniquely helpful in their daily work. Together with the add-ons from XFT, webPDF makes the job of the HR department in particular much more efficient thanks to documents being filed and stored in one location. Moreover, it makes no difference if you are using SAP ERP Human Capital Management (SAP ERP HCM), SAP S/4HANA or SAP SuccessFactors.