webPDF as a component of the digital personnel file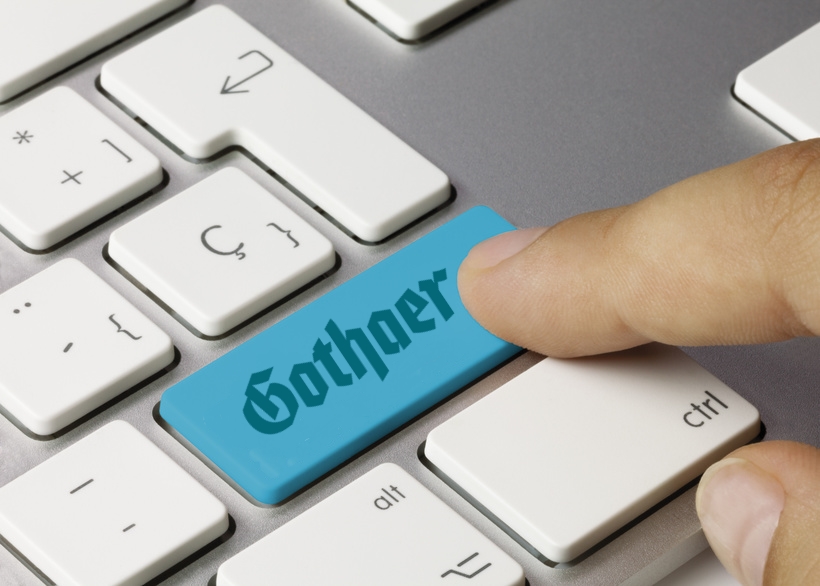 Automatic PDF/A conversions in the background – Gothaer Finanzholding AG has introduced the digital personnel file from XFT with webPDF as component.
The Gothaer Group is one of the largest German insurance companies with 4.4 billion euros in premium revenue and approximately 4.1 million member policyholders. The group offers all types of insurance. Some 5,500 employees ensure clients receive superb-quality and personalized policy reviews and insurance advice along with a wide range of digital services and offers.
Naturally, Gothaer's human resources department also takes the challenge of looking after and managing its employees and their data just as seriously. The digital personnel file from XFT with webPDF as a constituent part has made this important task a lot easier. Included in the implementation process was Gothaer Systems GmbH, the group's central IT service provider, whose many responsibilities include systems integration. The technical contractor provided the software solution in late 2018 during which webPDF played a role in implementing the fully audit-compliant long-term archiving of all the group's human resources documents and records.
webPDF as a key piece of the digital personnel file
What specific impact has the digital personnel file rollout had for the users? Here is Johanna Brinkmann (HR administrator at Gothaer Finanzholding AG) describing how webPDF is being employed.
"The Walldorf-based contractor and SAP partner, XFT, recommended the webPDF software to us in conjunction with implementing our system of digital personnel files. webPDF has been responsible for automatically converting our personnel records to PDF/A ever since. This webPDF component lets us easily drag and drop documents into the file regardless of their original format, while automatically converting them to PDF/A in the process. The procedure runs entirely automatically thanks to webPDF. No longer must we manually standardize and convert the documents to PDF ourselves. And because the conversion process runs in the background, there are significantly fewer errors. What's more, the PDF/A format is critical for the long-term archiving of our personnel records."
How digital personnel files benefit human resources
Digital personnel files not only improve the visibility and straightforwardness of processes within a business, they also make important workflows much more efficient. The fact that all documents are filed and stored centrally and in a uniform format enables rapid access from anywhere and allows questions by the staff to be answered much more quickly. Other benefits come with the XFT personnel file. Automated authorization control combined with automatic retention periods and deletion deadlines permit more precise compliance with legal requirements (including the EU's General Data Protection Regulation), not to mention how conversions to PDF or PDF/A are carried out automatically in the background. The XFT personnel file is customizable to the specific needs of the business and there are a number of different extensions available.
Switching to a digital filing system within the HR department at Gothaer Finanzholding AG brought about some major changes in work practices and productivity. "We still worked with classic paper files prior to instituting digital personnel files, which meant that all the original paper documents were filed away somewhere in folders. Digital personnel files bring enormous improvements in terms of both managing and controlling access to personnel records," explains Brinkmann. "Our staff handles approximately 5,500 personnel files. The digital personnel file with webPDF is currently in use by some 40 HR people at our locations in Cologne, Hamburg, Göttingen and Stuttgart."
How does webPDF affect users?
"Under normal circumstances users don't even notice webPDF unless a document can't be filed or the conversion is unsuccessful. Cases such as these are, however, the exception and can be remedied quickly with the help of our own IT staff and, in some instances, support from SoftVision Development," says Brinkmann in describing what happens when a conversion fails. According to Marco Arcidiacono (Gothaer Systems GmbH), "When it comes to support, you can basically say that sometimes when a problem arises, XFT will fast track the issue and speak directly with SoftVision Development to resolve the matter in a quick and uncomplicated way."
What led to the rollout of the XFT personnel file with webPDF?
The XFT personnel file was launched within human resources at Gothaer Finanzholding AG in December 2018. The company was looking for a tool that would not only best support its staff in administering its personnel records, but also vastly simplify the management process and distinguish itself through the capability of being highly integrated with SAP HCM. The following is how Johanna Brinkmann describes the selection process for potential suppliers.
"One key requirement for the digital personnel file program was that it provide a high degree of integration with SAP HCM, which we have been using to manage our workforce at Gothaer for years. The XFT personnel file was the most compelling competitor as part of our official request for proposals. webPDF was recommended as a component for automatically converting documents immediately thereafter."