AI changes document management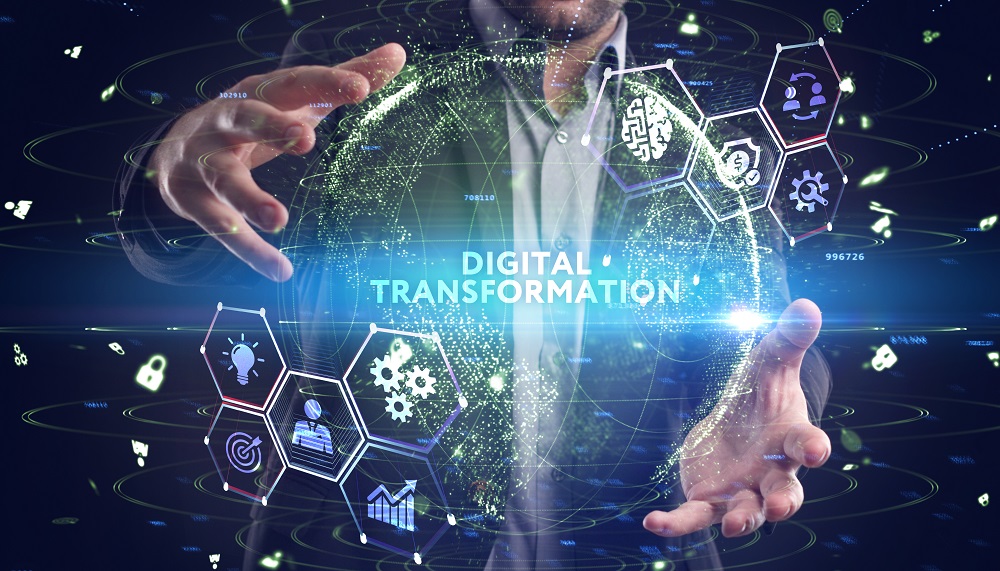 Modern document processing: Artificial intelligence is also used in connection with PDF technology
AI (artificial intelligence) initially evokes futuristic associations for many people. One might think of self-driving cars, high-end robotics, AI-controlled traffic management or similar.
But in fact there are already many areas in which AI is already being used in everyday life, without us always being so directly aware of it. Examples of this are voice assistants and language translation, smart home, music streaming, image creation/recognition as well as assisted driving and navigation. In many corporate workspaces, AI is now also used to analyse data. This is the case, for example, when algorithms search court records to determine the value of personal injury claims or when software is used in hospitals to improve early diagnosis and therapy.
Artificial intelligence can be used in document processing
Wherever work processes are automated by virtual assistants (also chatbots), one can also speak of AI in the broadest sense. In the digital office, for example, it is sometimes a matter of processing huge amounts of information. Automated processes can be immensely helpful here. Document processing that works with AI is about the creation, analysis and processing of documents. Here, one can save costs and also time and effort by structuring data and then transferring it into applications. Such business processes should ideally be automated and AI-supported.
PDF technology integrates artificial intelligence
The PDF format is often used when documents are digitised, processed and archived. To optimise this process in companies, artificial intelligence is increasingly being integrated into workflows. This has the advantage that employees can access and compare the different versions of a document even faster and more precisely. In general, automated processes also reduce errors and costs.
When identical documents are compared, algorithms can very quickly detect errors and differences within the layout and content, as well as identify changes. Furthermore, AI can identify document types and then forward them to appropriate processors, all fully automatically.
AI technology in connection with PDF technology begins for companies where paper documents are converted to digital, i.e. with the conversion to a paperless office. This ultimately requires software that supports conversion on a large scale. As soon as paper documents or documents in general are available digitally in the company and have been converted into PDF format, there is nothing standing in the way of intelligent processing of the data in terms of AI. Depending on the complexity, AI-controlled PDF workflows cannot be implemented overnight, of course. However, in the end, such an approach offers cost efficiency, more productivity and more customer satisfaction.
What will document processing look like in the future?
Machine learning mechanisms and automation of processes are clearly in the foreground for the future. First of all, AI should automatically recognise the right type of documents. The more documents that can be pre-sorted and filtered out in this way and then also processed, the better. In this way, the need for manual post-processing can also be determined quickly and effectively. Staff can work with the documents much more easily and quickly.
Use of IDP solutions
Another example of the benefits AI offers in this context is that it can identify sensitive data in large volumes of files, saving a lot of time (of manual searching). Once the passages have been filtered out, they can then be redacted if necessary. This technology is known as Intelligent Document Processing and is being used more and more in companies. Through this technology, it is possible to automatically filter out relevant and valuable data from complex documents and then use it in other business processes.
IDP solutions often also use optical character recognition, natural language processing, computer vision or machine learning. Especially in the insurance, banking and healthcare sectors, and wherever forms, invoices, orders and loans are processed, it is possible to automate processes with IDP solutions. Public authorities can and should also use this advantage. For example, it would be possible to optimise the processing of forms on a large scale.
Intelligent document processing solutions are absolutely on the rise in many industries and companies. Strong growth is now expected in the coming years. This is because cost reductions and productivity increases are good arguments for the introduction of IDP and AI-supported processes.
Source:
https://www.prweb.com/releases/intelligent_document_processing_idp_adoption_swells_as_enterprises_seek_to_lower_costs_through_automation_idp_market_to_grow_55_65_in_next_year_everest_group/prweb18075379.htm
https://www.fraunhofer.de/en/press/research-news/2020/september/analyzing-documents-faster-using-artificial-intelligence-from-fraunhofer.html